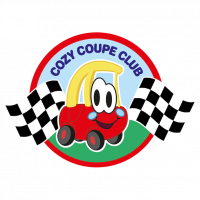 Entry posted by Quinten ·
258 views
November 16th, 2019
Spend: £10.00
Winter upgrade time!  After cleaning the car last weekend, today I finally made a start with replacing the damaged nose cone.  Part of the hesitation to do it 'in season' was that I wanted to go from 2 bolts holding the nose cone down, to 2 dzus sliding fasteners.  I had @Ben (bunje) create two M8 to M4 reducers which would allow me to re-use my rivnutted M8 mounts on the chassis.  But once they've been screwed in, there would be no unscrewing.  But I shouldn't have feared the job, it turned out to be quite simple!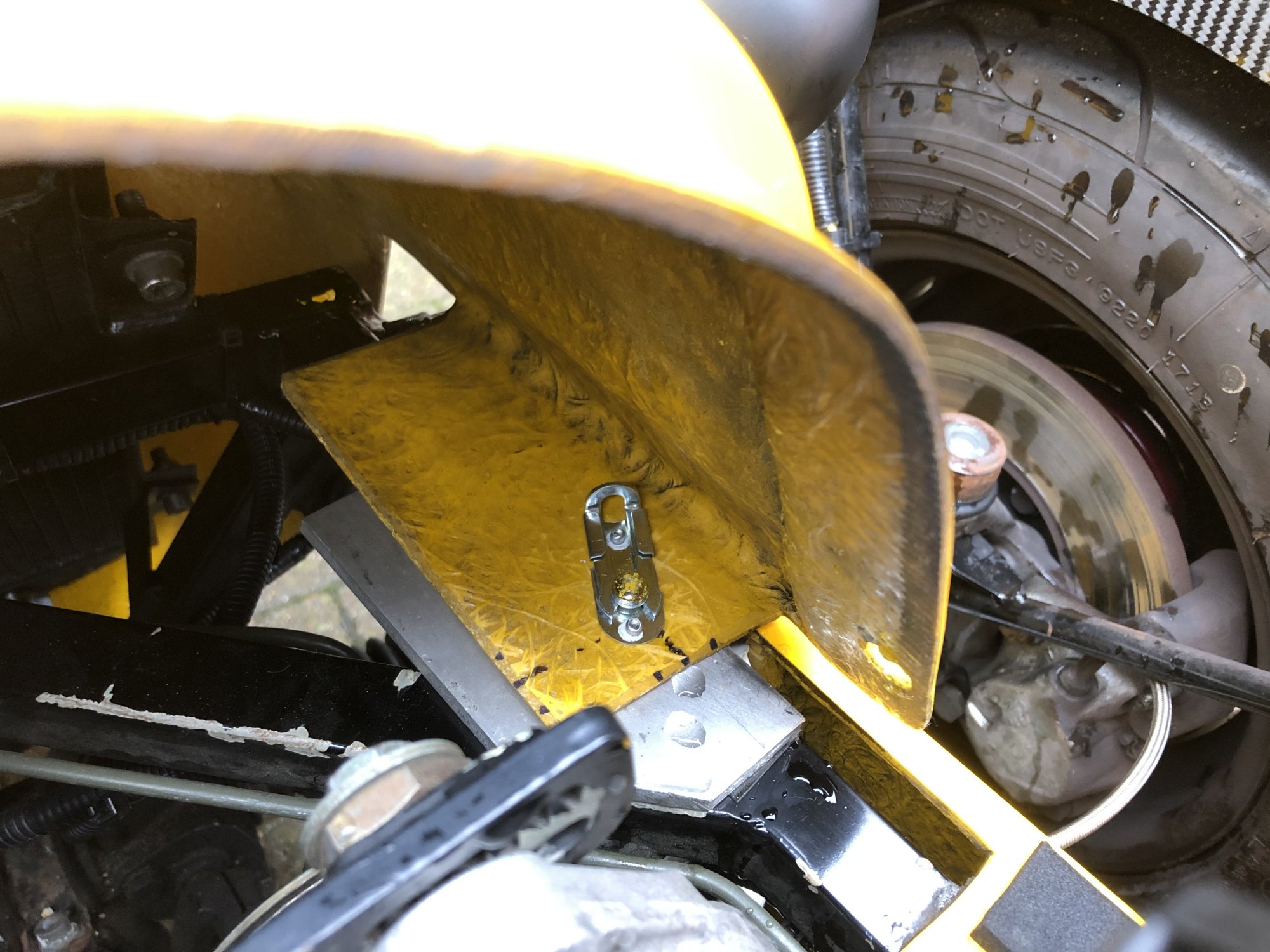 Now I just need to fit a new stripe and grille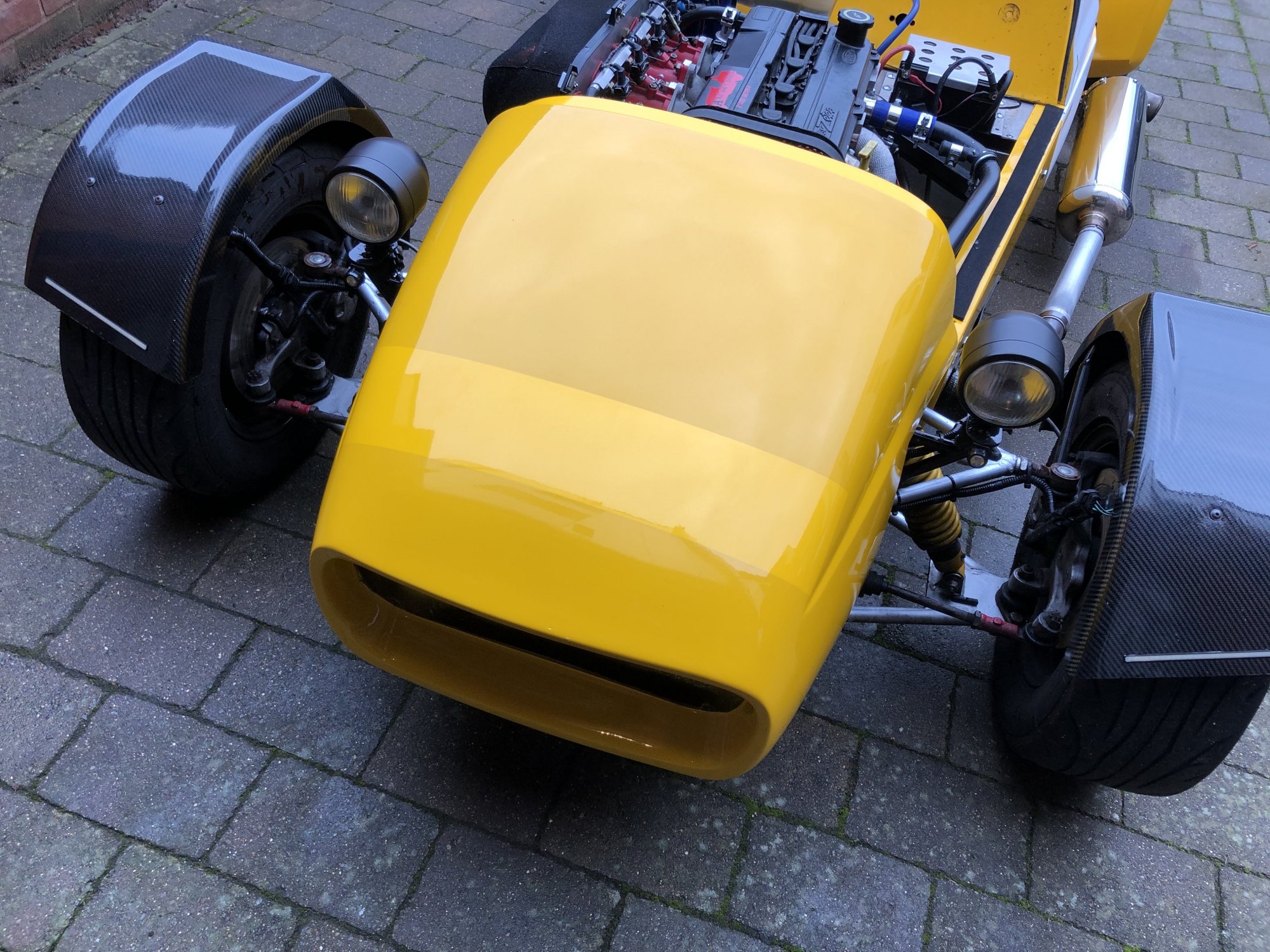 November 23th, 2019
Spend: £13.99
It took some effort to get the stripe on neatly (I'm not a sign writer!), but it does look tidy, even up close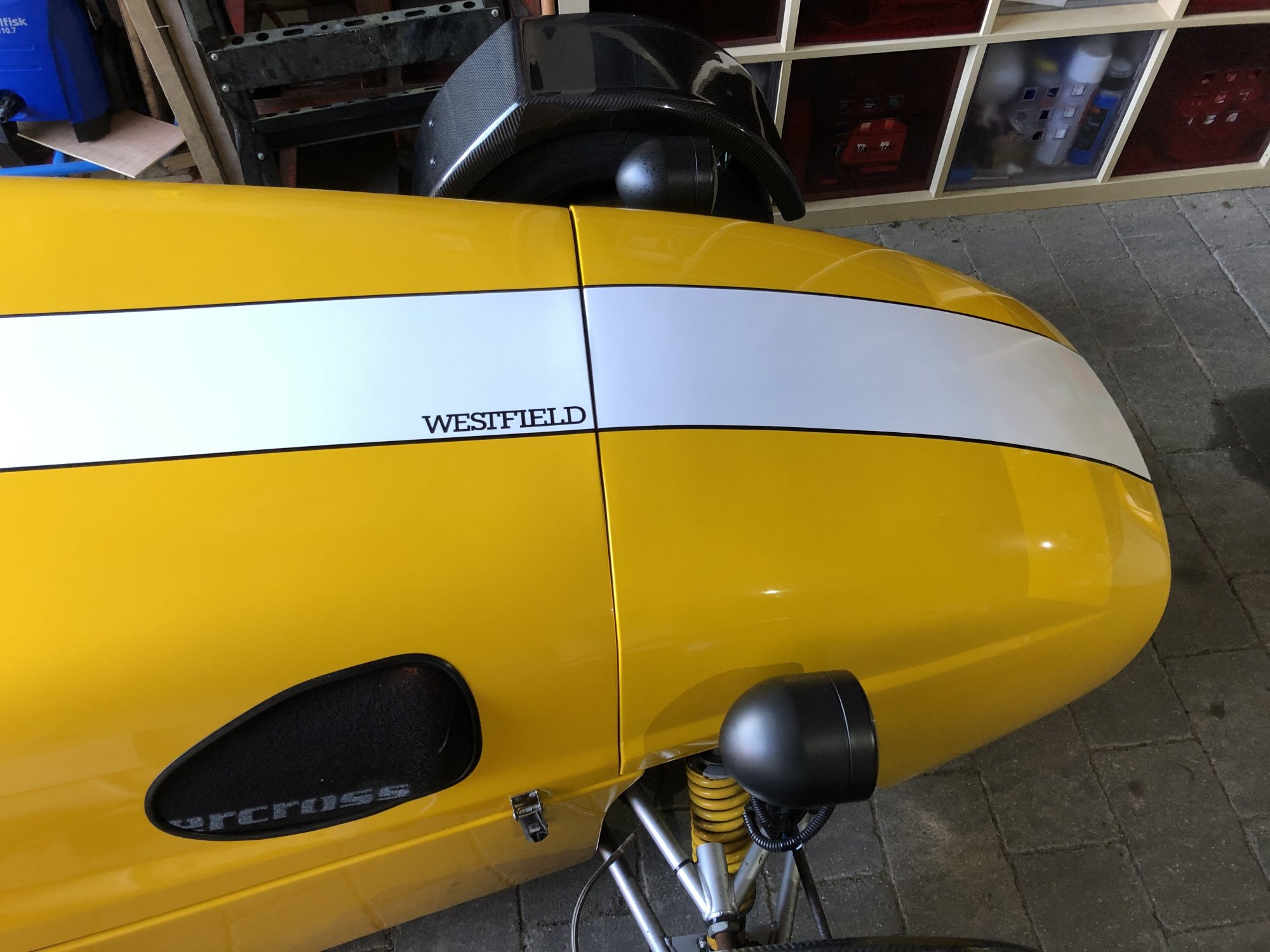 November 30th, 2019
Spend: £10.00
I bought a nice badge from @marcusb again, but it has no fixings on it.  I didn't want to drill screw holes in it, so I got some JB Weld SteelStik and improvised.
And then I 3D printed some fixings that will hold it into the grille I bought from @Steve (sdh2903).
Last month: £  9402.26
This month: £    33.99
            ----------+
Total:      £  9436.25
5