January 9th, 2021
Spend: £0.00
Looking at the results of my spray painting and tears are welling up.  It's just the wrong time of season for spray paint; unless you can do it inside in a warm room maybe.  Cutting my losses and ordered some black vinyl wrap last week instead.  It's too cold in the garage to do this, so am moving into the dining room this weekend

January 10th, 2021
Spend: £13.48
Wrapped the panels and am now waiting for a delivery of rubber edging, as I'm not sure if I want to go with a glossy edge or something a little more matte.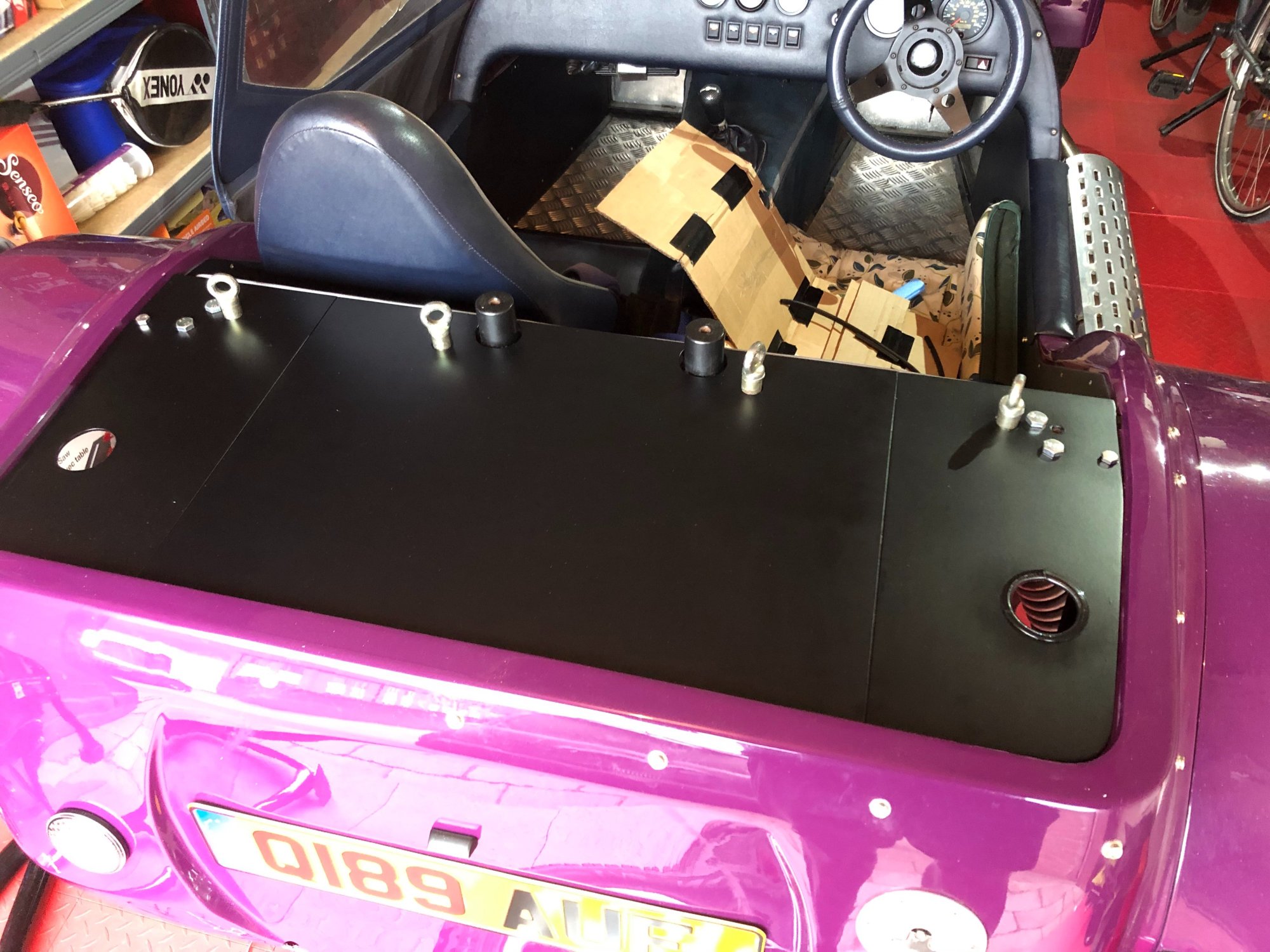 January 15th, 2021
Spend: £11.40
The edging finally arrived, but it was too small to fit, so went with the glossy edge instead.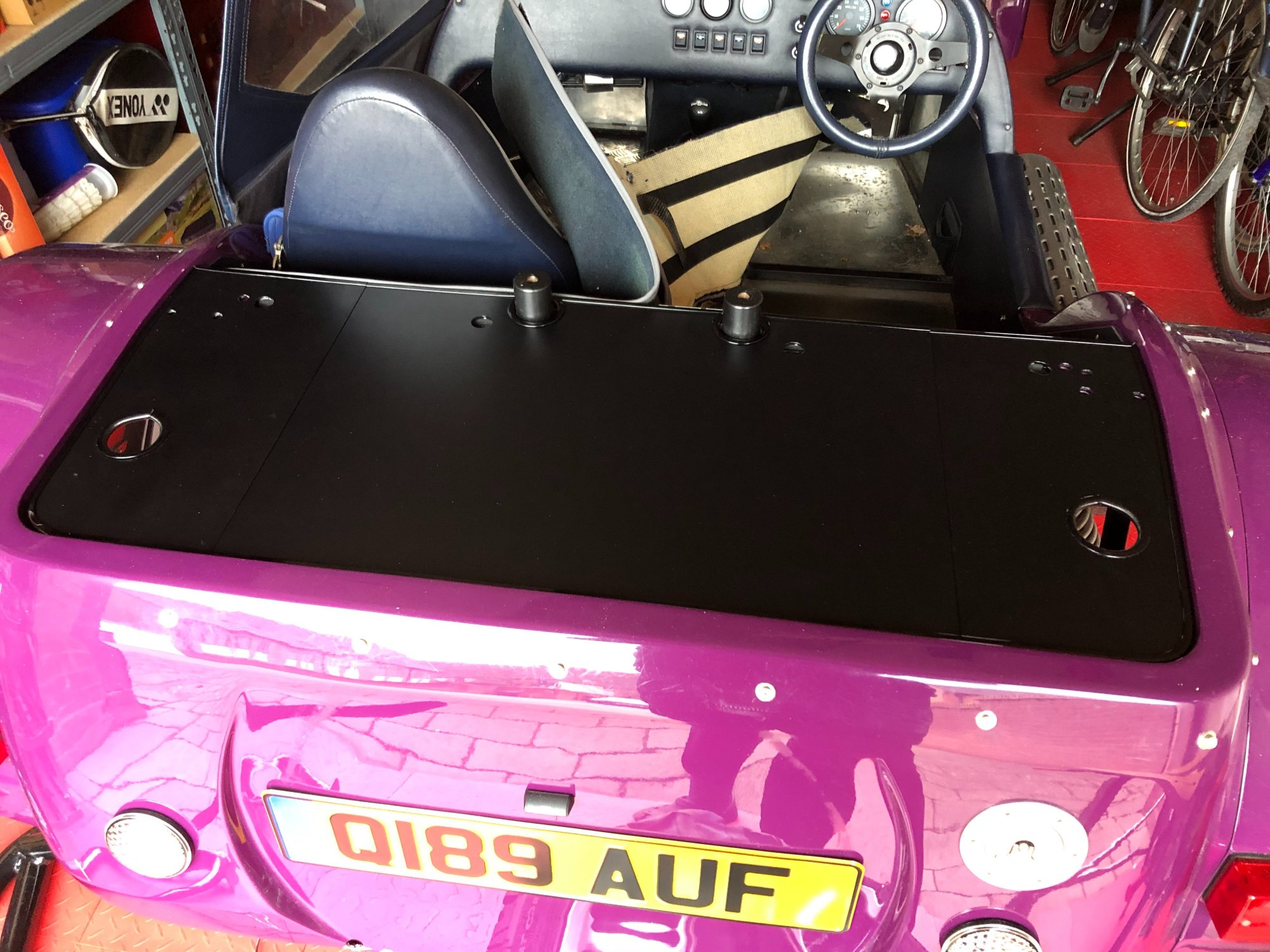 Then quickly tried it with the roll bar in place to ensure it all fits (just!), but I forgot all about the seatbelt eyebolts, so I have to fiddle a bit to get that fitted on the left hand side underneath the diagonal bar.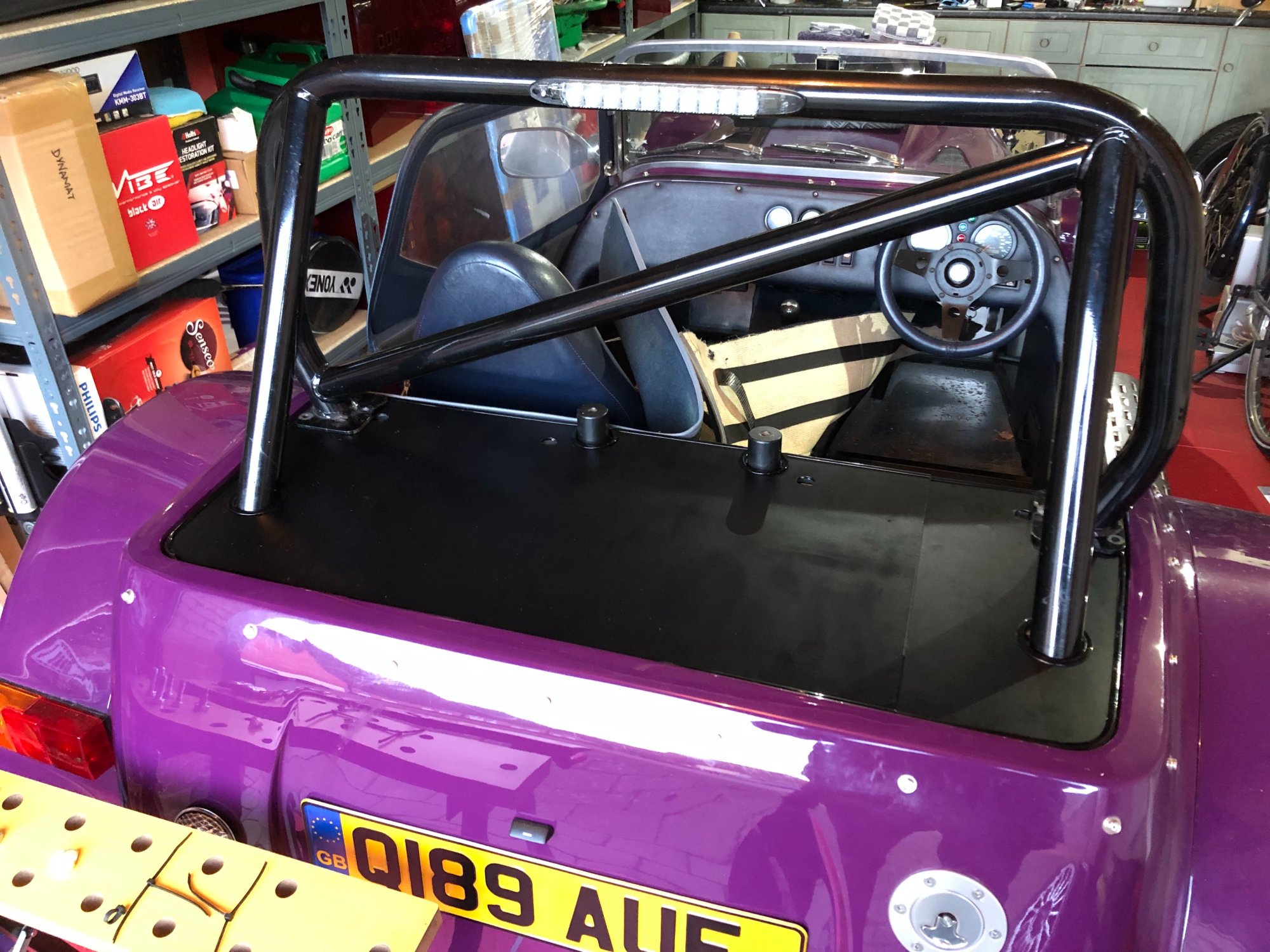 That's this weekends job 👍
January 16th, 2021
Spend: £12.69
It took 3 attempts and many many profanities before my son pointed out that the roll bar was actually resting on the eyebolt.  Doh!  Shortened the collar and it is finally on.  Have only loosely fitted the rest of the bolts as I ran out of light in the garage (left the flashlights on overnight.  Doh!).  Tomorrow just tightening everything up and then we can call it a day...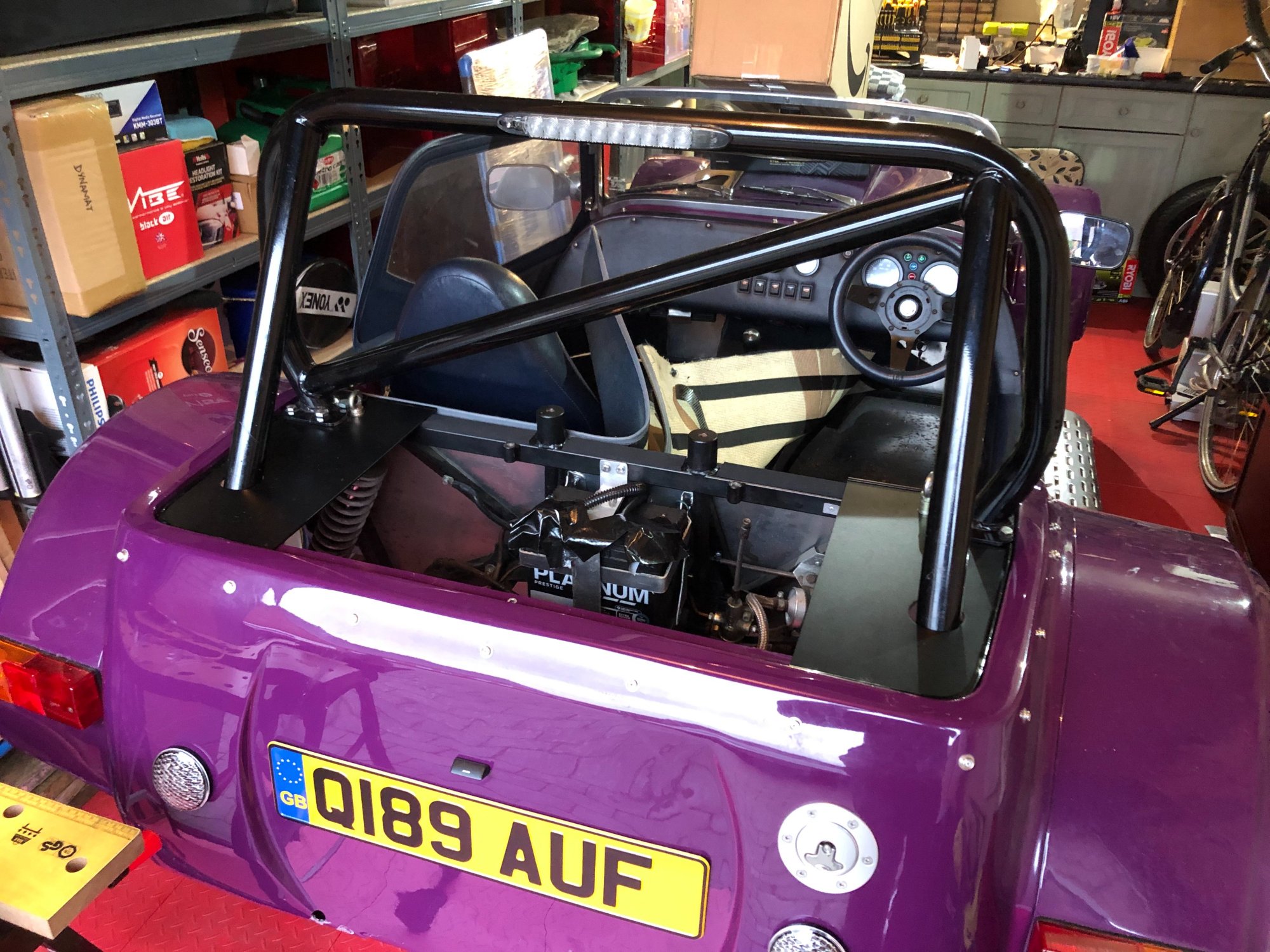 January 17th, 2021
Spend: £0.00
Done.  Secured the middle section with some heavy duty velcro so there are no fixings on display, but I can still remove the middle section if I need access.
January 23rd, 2021
Spend: £0.00
Finished off the wiring for the 3rd brake light and removed the rest of the carpets as I will be changing from blue/grey to black.
January 24th, 2021
Spend: £0.00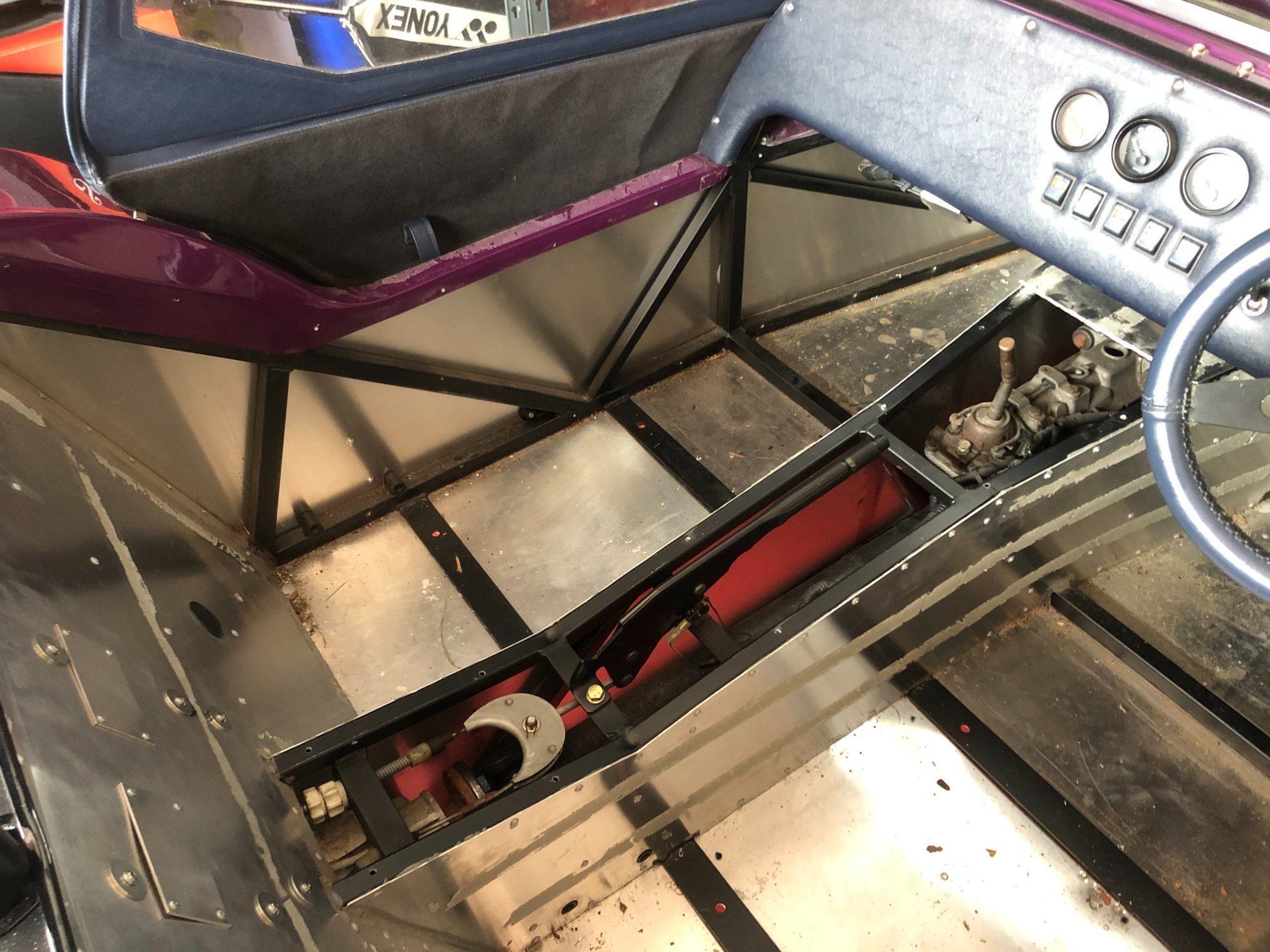 Continued with stripping out the interior by removing the tunnel top and side panels.  The tunnel top is going to be remade in a single piece of aluminium covered with fabric and attached to the top with some poppers.  Carpets, fabric and aluminium sheet ordered, along with new gaiters.  It's going to look lush!
January 31st, 2021
Spend: £11.70
Marked the outline for the tunnel top using the old pieces and then cut it with the tin snips.  Perfect fit!
Last month: £   329.37
This month: £    49.27
            ----------+
Total:      £   378.64
3