I picked the job up again this afternoon, and decided to fit the switch into the dashboard.
Firstly I chose my position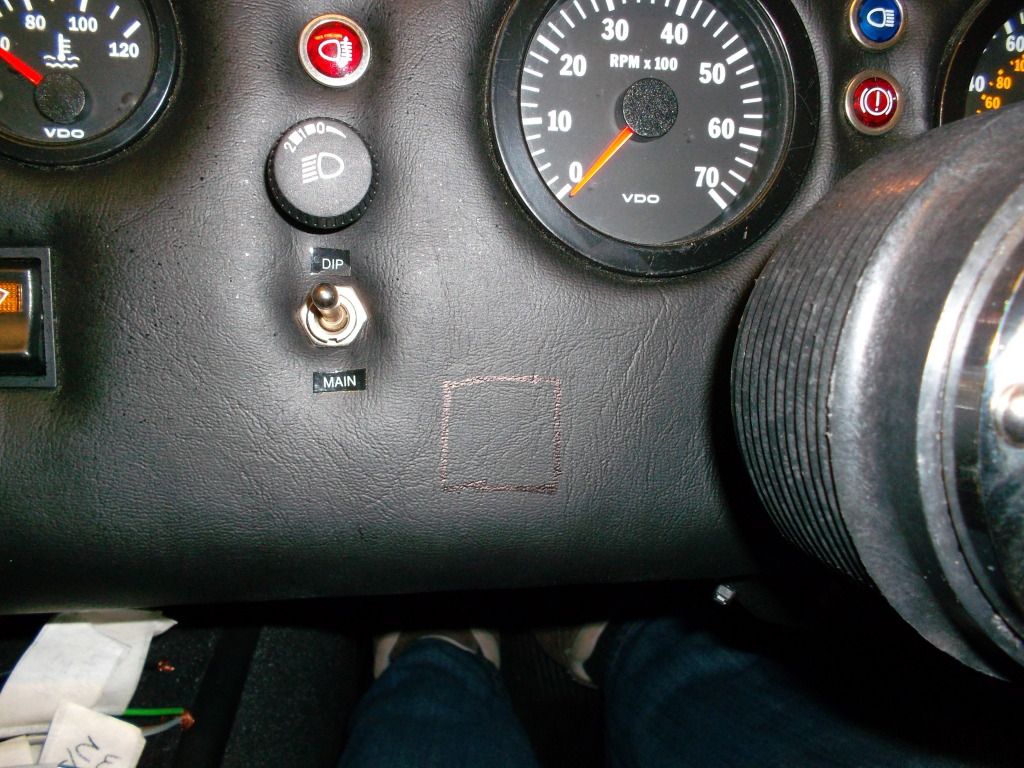 Then I cut away the vinyl and foam very carefully, followed by drilling a series of holes to form the square hole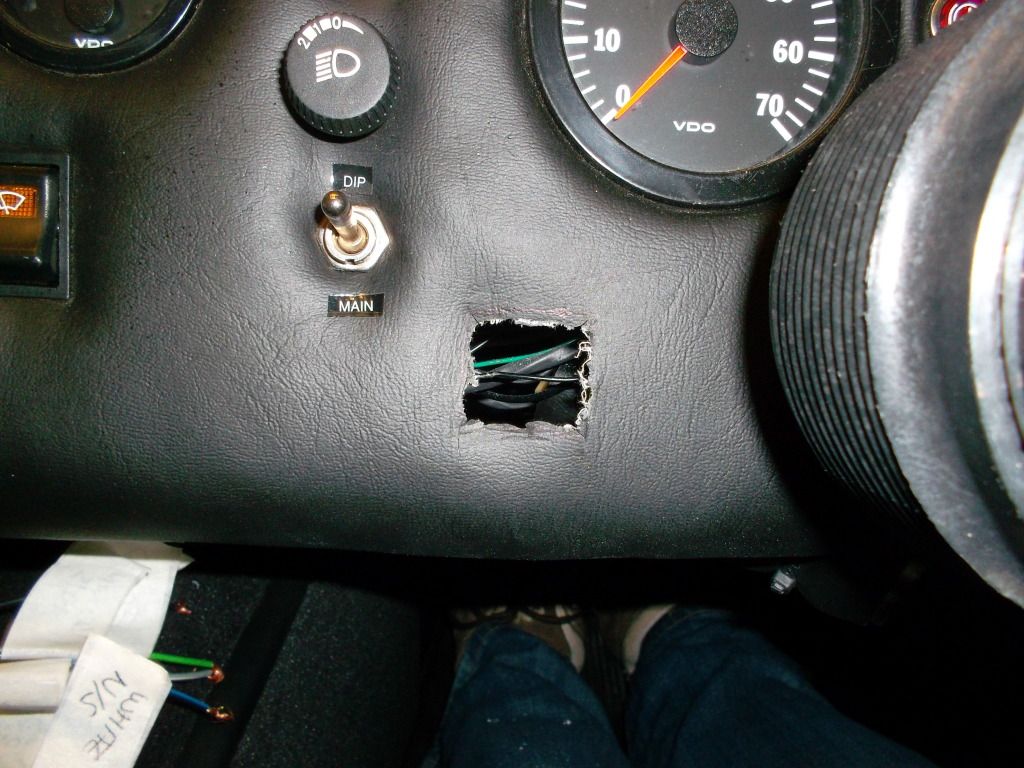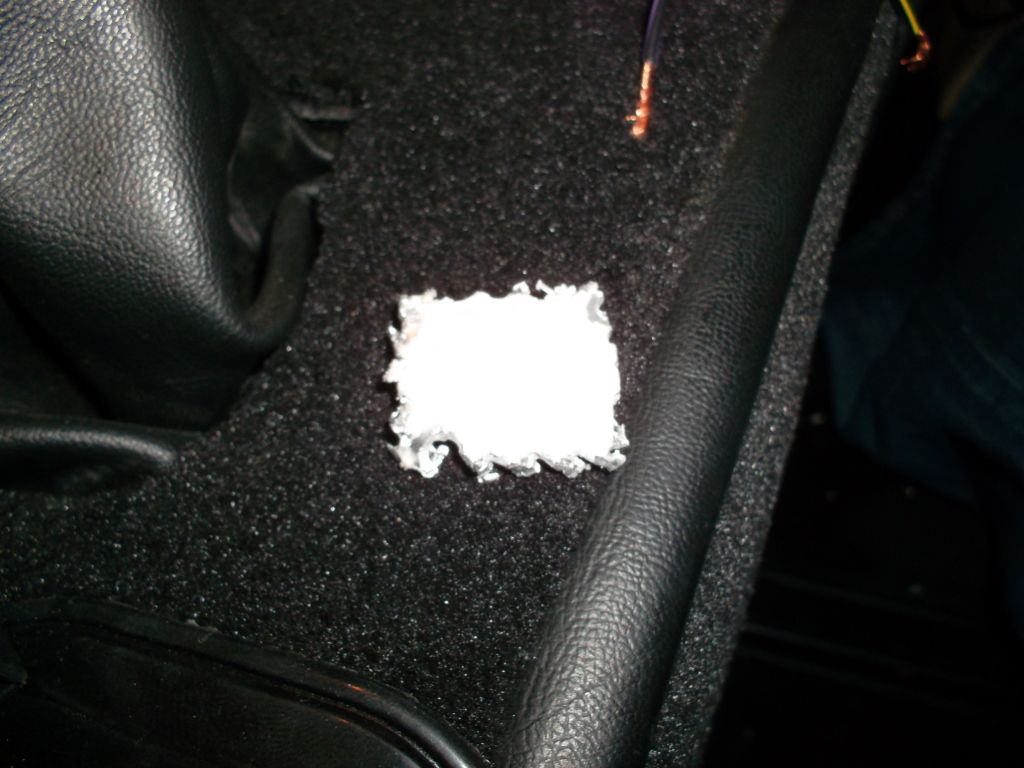 After some tidying up with a file, the switch is in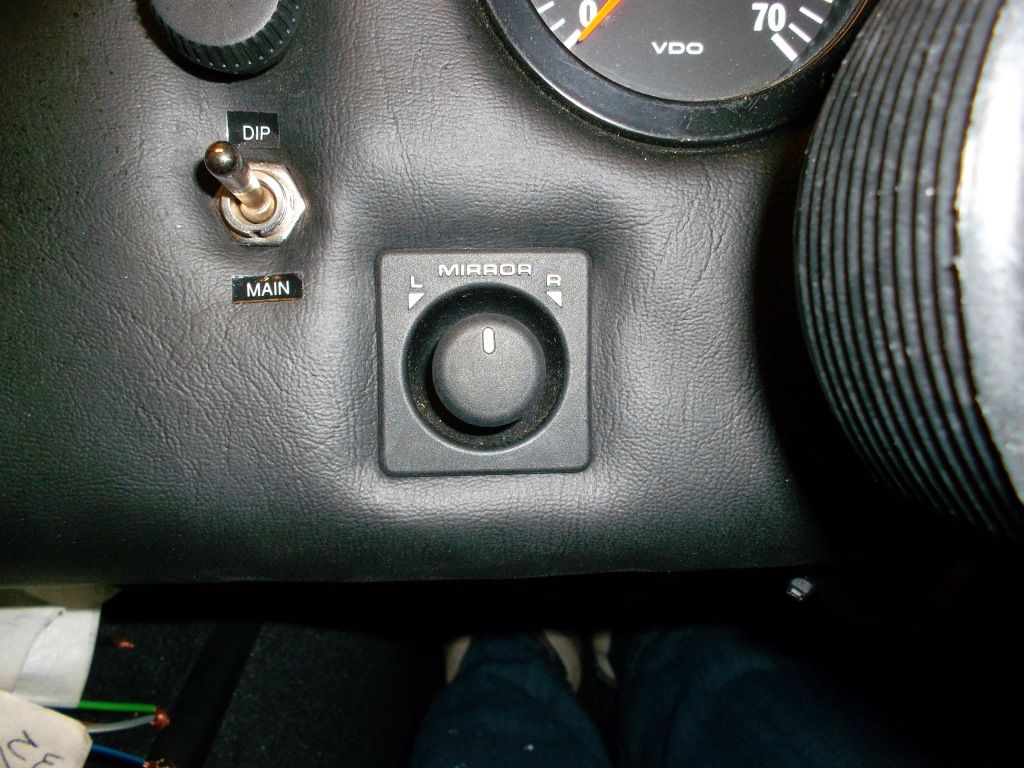 Whilst out collecting some last minute bits today, I picked up a can of top coat paint.
I sanded one of the primed mirrors down with 800 grit wet and dry, and gave it a couple of coats.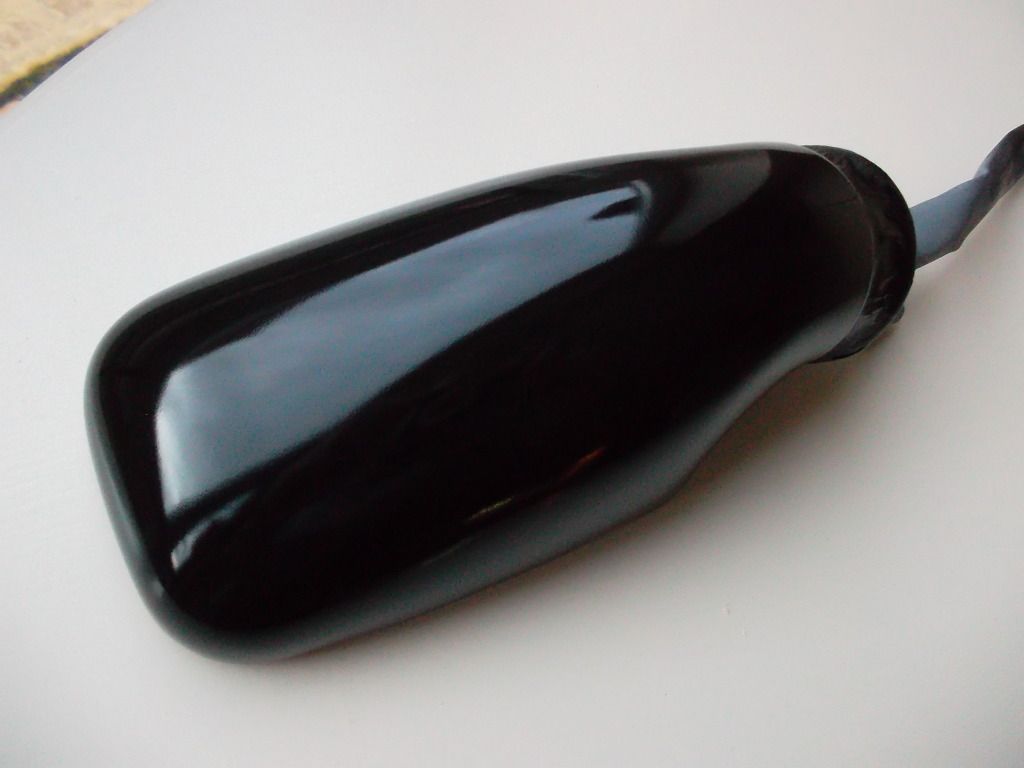 More to follow - but thats it for a few days now!
1