Thought i would document my sprint attendance and maybe entice some other fresh faces to the Paddock it really is a blast 
Well what a feeling. First trophy.
Home from a very successful outing at Silverstone today with 6 in my class of what looked to be some fast caterham's, the only goal I had set myself for the day was a 60 second run.
Starting the day with a P1 time 61.8 felt good and new once I had found my way round a very confusing course (everyone else agreed) it was possible. Second practice was slightly improved with a 60.3.
After lunch and our first timed runs it had got really hot and thought like with blyton 2 weeks ago we would probably go slower, In T1 I managed a 59.45 close at the time to some of to 2.0L boys and 2 seconds faster than my closest class rival.
T2 I tried a different approach to the last complex and It didn't work out going a tenth slower with a 59.59.
Over all a great day and my first class win with a pot. Still work to be done on myself and the car but getting more and more comfortable with it on every outing.
Well done to all the other winners Howard Gaskin Mathew Haynes and Terry Everall
Cheers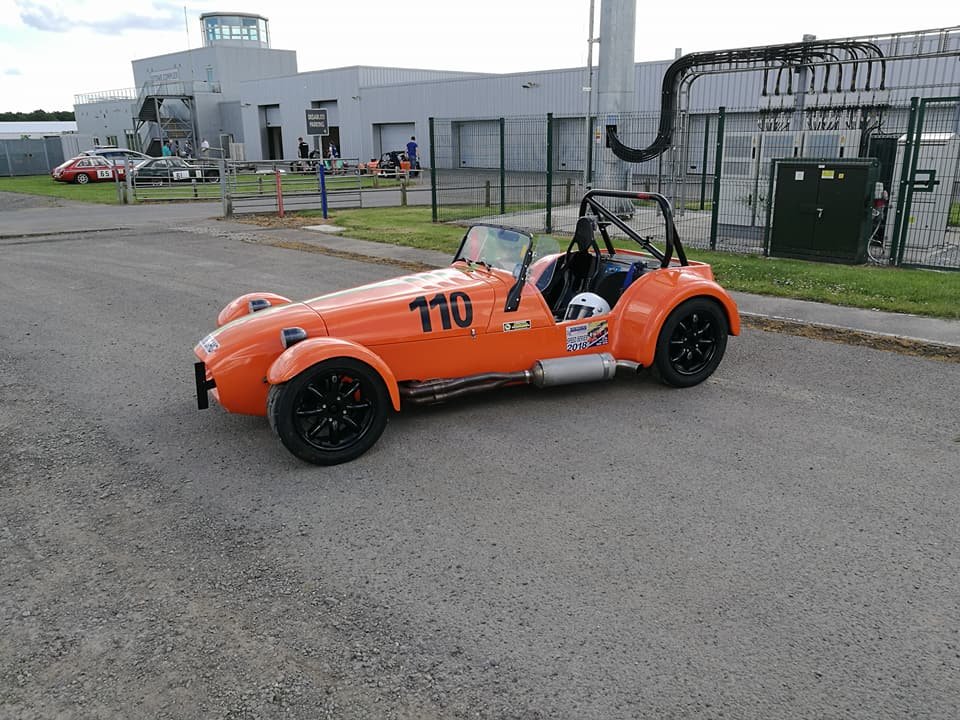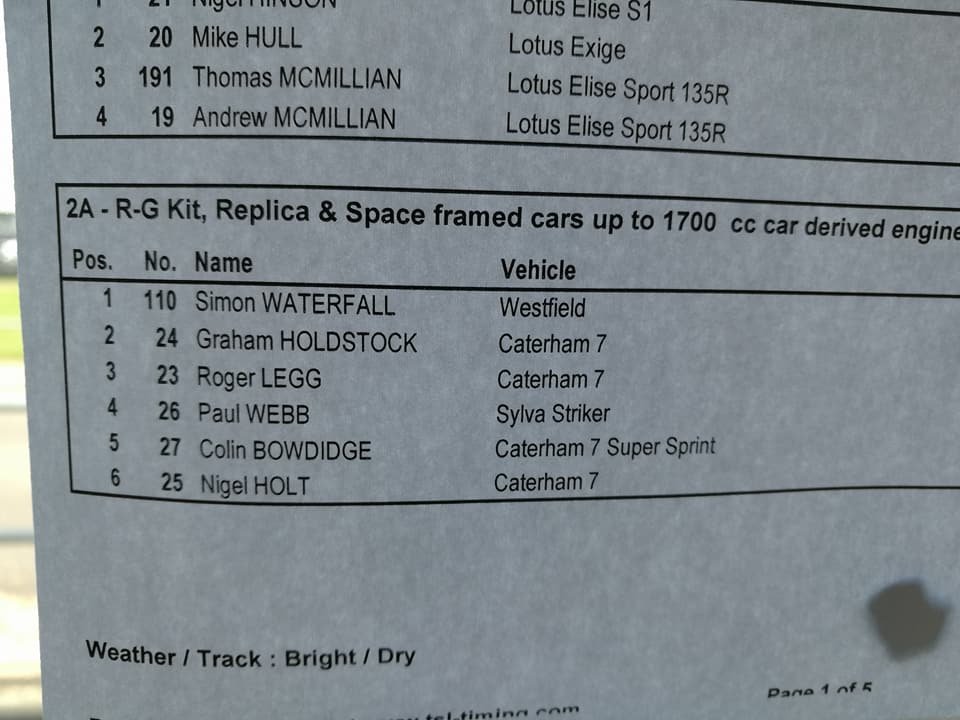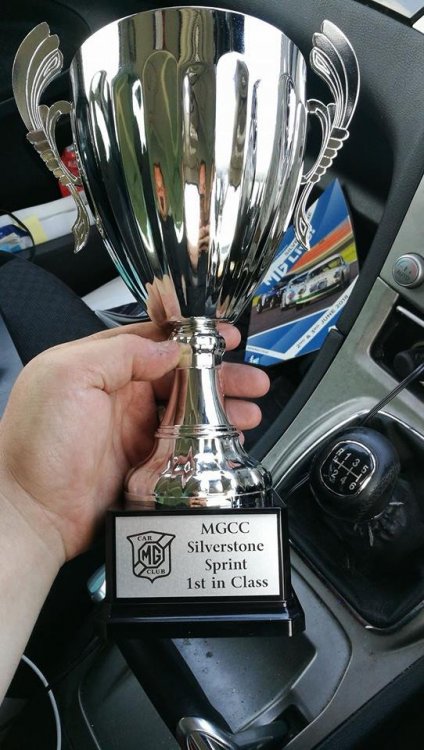 1