First Test in the Caterham
So having bought the Caterham in October of last year, I had still yet to drive the car. As part of the purchase, I had negotiated that the seller (who runs a Caterham motorsport outfit) to attend a trackway with me to help prepare and set up the car. I booked a trackday at Donny for Friday with MSV trackdays. I can recommend to anyone with a race or sprint car to attend one of these days as they are race car friendly, in fact, most cars were race cars on the day - Mini's, Exiges, BMW's, Clios etc. 
I had approx 30 hours work on the car over the winter:
1. Trimmed and re-covered the bag seat
2. Perfected the fit of the tonneau
3. Greased the extinguisher lines
4. Replaced all the stickers
5. Painted the interior
6. Fixed the exhaust (which was squashed to say the least - record and re-packed for only £65!)
7. Given the car a blooming' good clean and tidy up
I should have been looking to this day but I was bedridden for 3-days earlier in the week. I still felt rough on the day but it was too late to cancel. Nonetheless, the day was dry and bright even if a little breezy. I got up early and trailered the car to the track, only to find one tyre had picked up a puncture on the way. No bother as I swapped the spare at lunch. 
So how does it compare to the Westie? Well, its hard to compare when I have been off-track for 6-months, but for sure, the chassis is more communicative and the turn-in is much better (it's got a quick rack). Its better on the brakes too, presumably due to the weight saving. The bag seat is not as comfy as the Tillet and the layout of the dash and pedals to too compact initially, until you get used to it. Power is comparable. Overall, I would say an improvement over the Westie, but not by any significant margin. 
In fact, my best lap time was a 1.21.5. I think there is more to come when I heel and toe (one step at a time I thought) and can use the whole of the track (the grass was so wet a lot of the kerbs had sods of grass on them!) and under the pressure to perform during Quali....but my best time in the Westie at Donny? Yep. A 1.21.5. Funny how these things work out! 
My first race for the dark side is on the 22nd of April at Pembrey. I'm in a difference class now with the 1.6 so I hope to be competitive. Wish me luck!
Mike
Pics below inc. some nice historic racers who occupied the garage after I had packed up. Interior shot in my garage at the end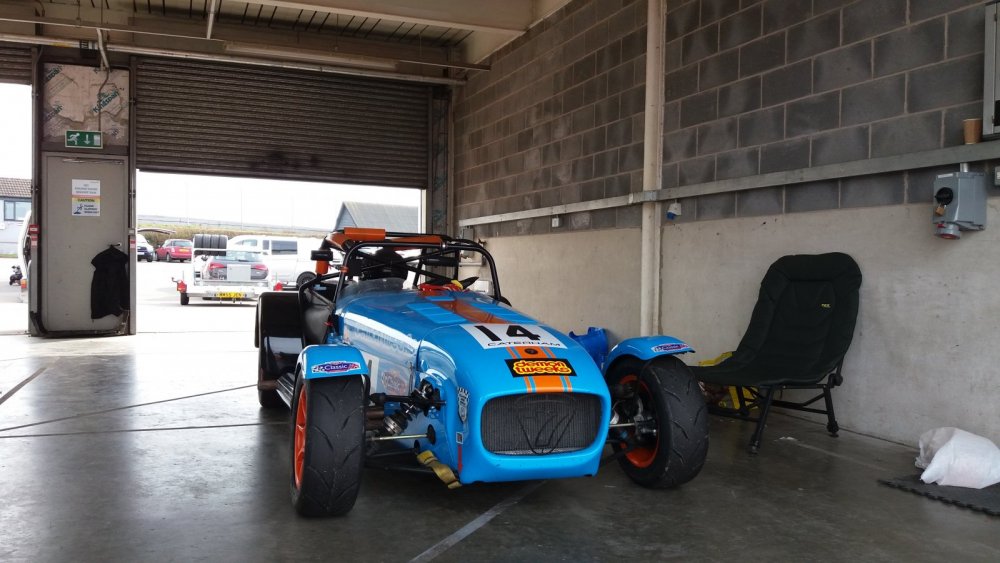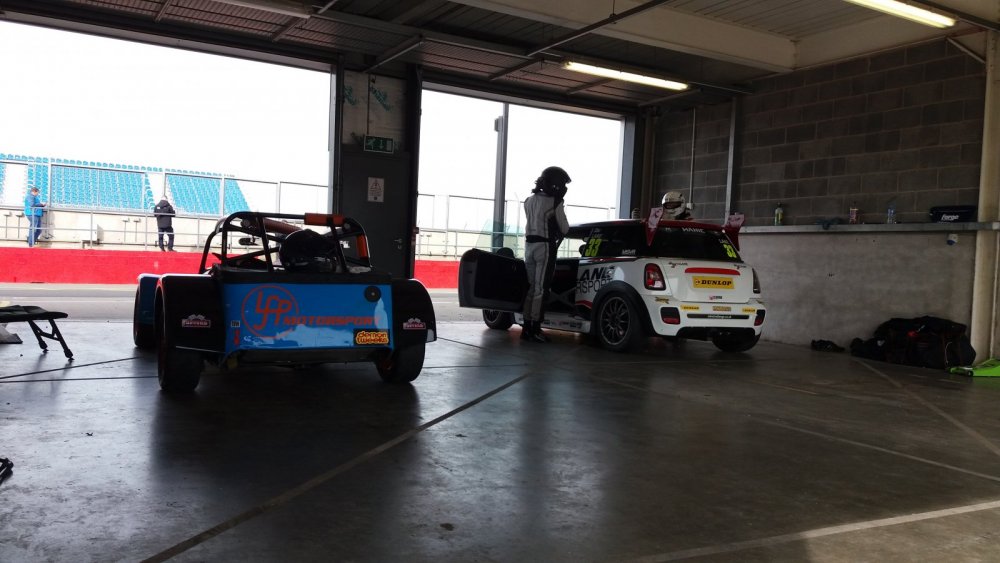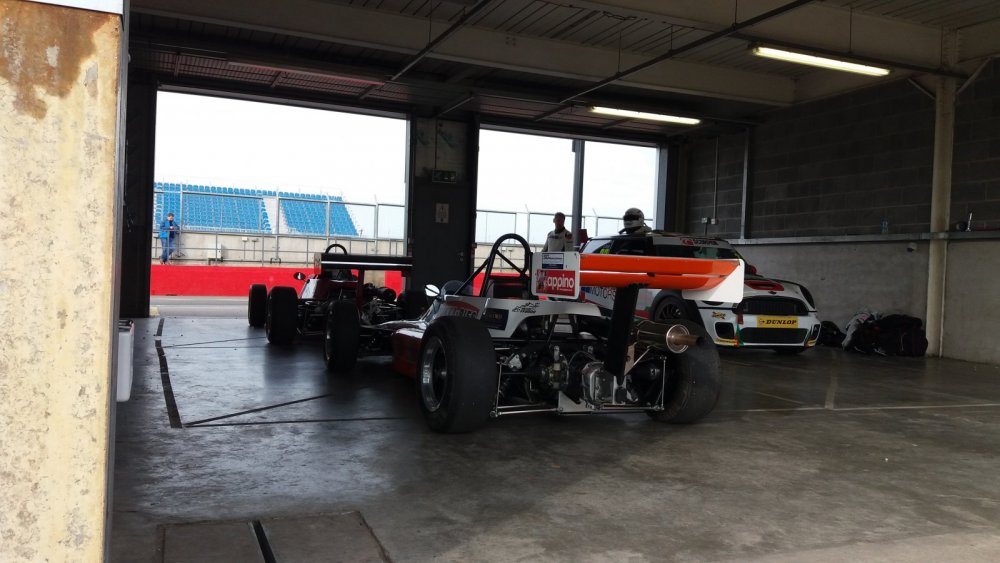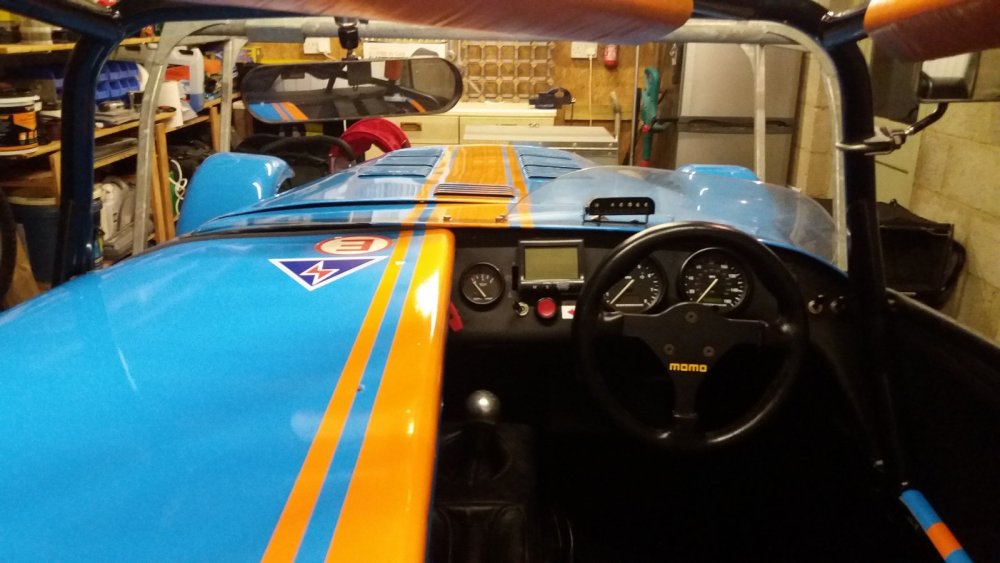 3