So the season is now over for the year. I'm missing the racing already and this makes me think about the winter upgrades....
On the list is:
Carbon fibre tonneau cover and half doors (to help with the aero): Aerodynamix are in the process of bringing a tonneau cover to the market so I might well be one of their first customers




Swirl pot: Fuel starvation at Pembrey was an issue and this will allow me to run the car lighter on fuel in Quali.




Starting problem: I have an earthing issue I think so I need to get the volt meter out!




New front arches: Needed after one came off mid-race down Craner Curves! I bought a pair from Carbon NV




Oil and filter change




Grease extinguisher lines: So they can move freely when required.




New number plates: Already purchased and fitted, including Velcro for the rear for easy removal




Lap timer: Aim Solo GPS will be purchased (see post in the forum) and fitted to help with quali and testing




Exhaust wrap: I have bought the wrap and I think I'll take the headers off to do this




Pit board: This really helped during quali at Donny (30 mins). I have already bought one of these:

https://www.merlinmotorsport.co.uk/p/3-row-aluminium-pit-board-pb-03

I then bought some custom vinyl on ebay and I'm pleased with the end result: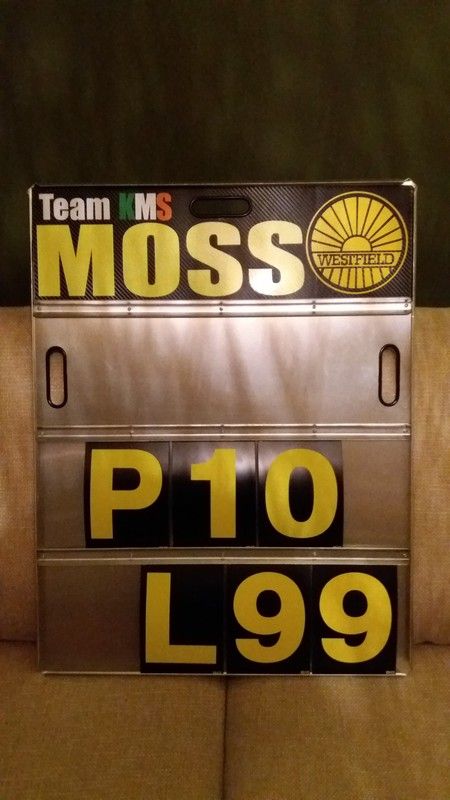 Upgrade of licence: from National B to National A. I got my 6

th

signature marshalling at Combe so this should be an easy exercise




Polish the car: It's had a load of scratches from the seasons racing so over the course of 4 work nights, I managed to put on 2 coats of Autoglym super resin polish and a coat of the gold labelled sealer stuff. It came up a treat. I also fitted stickers to the car to match the pit board and replaced some of the 'tow' and extinguisher stickers as these were peeling off.



So now the cars laid up for the winter in the garage: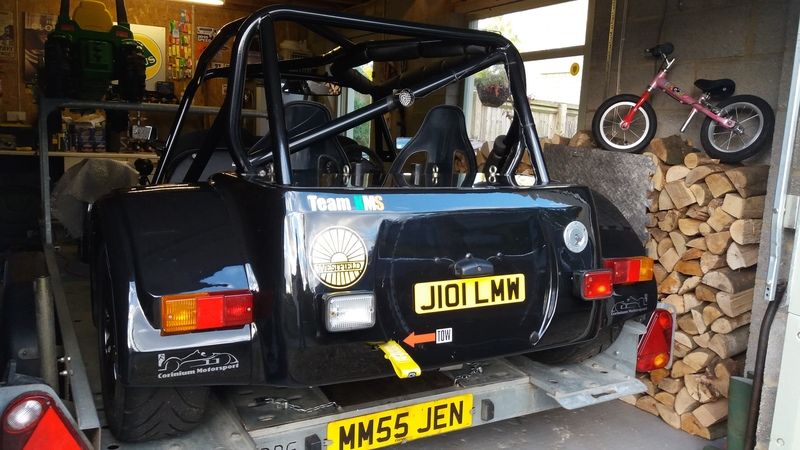 Roll on next year!