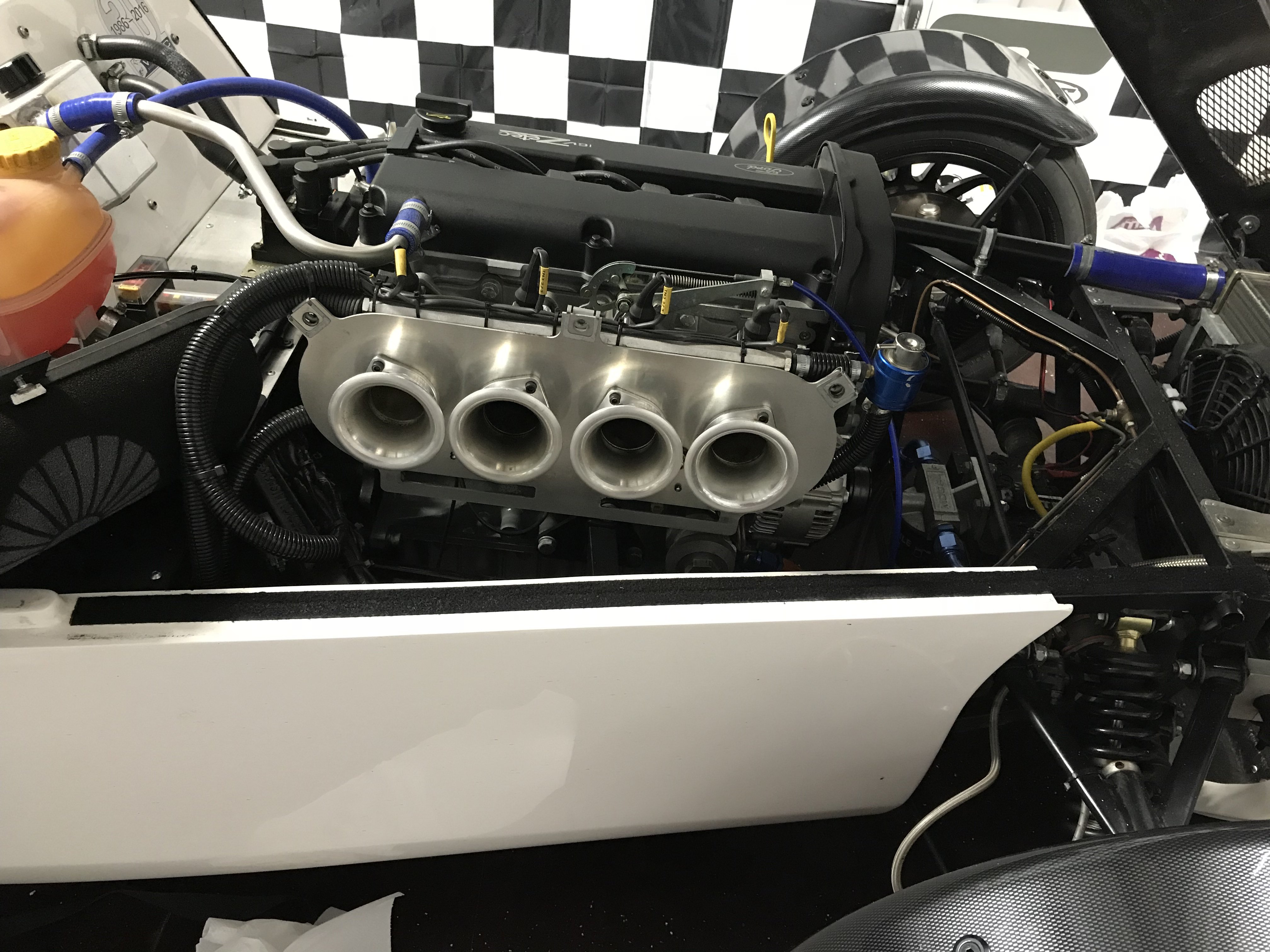 Weekend Warrior
WSCC Member
Content Count

300

Joined

Last visited
Community Reputation
69
Good
All done ,I never realised it would be that easy ,I took the rubber tube off the top of the rad filled via the header tank untill it came out ,put the bung back topped the coolant up to half way on the bottle and squeezed the hoses a few times . Is that it ? Do I just run it up to temp for a while now and check for leaks .

Thanks Mr Thrusty , One more question if I may I didn't mark the connectors for the thermostat how can I tell how they re connect ,does it matter which way they go on

Weekend Warrior replied to Mjjjhaynes's topic in Parts Wanted

Pm sent I've been waiting for a set with 23 offset for too long now .

Thanks Ian ,I'm playing a blinder tonight just twigged I'm in the wrong place I could have sworn I was in tech talk.

Well spotted Paul I'm showing my lack of knowledge,I've edited post I meant one positive to plug then one from plug to earth ,I think

Thanks again Ian ,im glad your on watch duty tonight . Your correct I've got no charger ,have you got a link to the type please .

Weekend Warrior posted a topic in IVA Info

I fitted my new battery today and noticed there's a Wire going off the positive terminal. To this plug then a wire that goes from the plug back to earth any idea what it is for

Thanks Ian ,there's also a screw in my header tank and I did think the 2 should be linked .As far as air bleeding goes that was going to be one of my questions ,the liquid that left the system was red in colour so what coolant and what ratio do I use ? When I refill I take it I pour into the header tank undo the bolt on the blank untill water comes out ,tighten up bolt then top up header tank is this so ,do I run the engine then loosen bolt again ,what's the procedure . By 8mm I'd you mean inside diameter ,is that a Halfords or motorfactors purchase . thanks Steve

While my Bonnet is off and as I was bored today I went into the garage and decided to take the radiator off .As I've said before I am a total beginner to thie mechanical side of things but found it surprisingly easy and enjoyable .I've got an oil cooler mounted to the front and as I wasn't sure if the existing fan ,brackets ,thermostat ,and hoses would work on the Coolex rad ,I decided to jump in the car with it and drive the hour to Nottingham to their Premises . When I got there, the owner ,Steve was on reception .He was a true gent and showed me the Coolex rad and answered all my questions.The Spall fan on my old rad was slightly bigger than the radiator itself and he said it would be possible to weld a couple of brackets on to make it work if I wanted to leave it with him .I said I'd happily go for the rad with fan fitted option however Most of the staff were at a car show in Birmingham with the entire stock of Radiators with fans already mounted . He offered me a cup of tea and said if I didn't mind waiting for half an hour he would get a radiator welded up with a couple of brackets and fit a fan .When the new radiator appeared he had fitted the thermostat and blanked off the return tube on the top ,my old one had a screw blanking it off . I just thought I'd say a big thanks to Steve and give him a mention ,in a day and age of internet sales and correspondence it's good to know you can still turn up ,walk in and receive such good service . Im planning on fitting it tomorrow so may have a few questions

Hello and welcome , im possibly near you living in Rutland .Ive never owned a bike but can tell you Westfields are great fun and I imagine give a similar adrenaline rush . I'm often out and about when the weather is good , where in Leicestershire do you live . Toy box do have good examples of Westfields and a good selection, however in my opinion you pay a premium.As you'll come to learn money saved means upgrades Steve

Thanks Neptune ,your car looks familiar I managed to get to a couple of the Nothhants meets at Sewell when I first was looking to get a car ,then a couple when I first had it ,Ive a feeling I sat in your car outside the pub ,but could be wrong . Unfortunatley ive been working away for the last year and a bit so I've not managed to get to amother one yet .What width of rad did you go for ?

Thanks for all of those that have offered advice on this post so far. Please remember that I ,like some others ,had no mechanical knowledge when I brought my car and basic stuff on a car like an oil change and brake pads was a job for a garage . I've come on a bit and changed the oil and filter ,plugs since them so am learning.bit still have a way to go Today I took my bonnet off for the first time so I could have an understanding of the front end which I'd never seen .I scraped off the dead wasp and fly arses that were welded to the rad and blew it out with the compressor (2nd time Ive found a use for it ) I then took an hr and a half to get the battery out before I realised I had to remove the oil filter housing and pipes . Ive got the just or the rad (I think ) the mounts closest to the engine simply hold it in place so they should be standard ford -Westfield spacing ? However as far as ordering a new rad goes what about the mounts for the spall fan ? are they in place ? will the front have the mounting points in for the oil cooler .? I appreciate I may not need a new rad however I'd like to know what to do if I wanted an upgrade Thanks Steve

Forgive my ignorance ,do you mean the void between the fan and rad above the frame ? Do I need to block up the holes in the frame (my gut says not as they're needed for airflow )see picture with tape Thanks Steve

Mines a spall fan but the frame mounting it sits between the rad and the fan ,meaning the foam solution wouldn't be the best . Any thoughts on this set up ?

Lovely looking car great colour combination ,but to be totally honest the rollover bar is the weak spot and needs addressing . if your seats are higher than the bar that's not good ,and if your head is near the top of the seat and you roll it's probably all over !