So teamed up with the guys form NWKCOG again, and met for a rolling road day.
Just a get together, see what your car ran and have a laugh, not a full day of minor adjustments to get the best.
Great weather and a good turnout.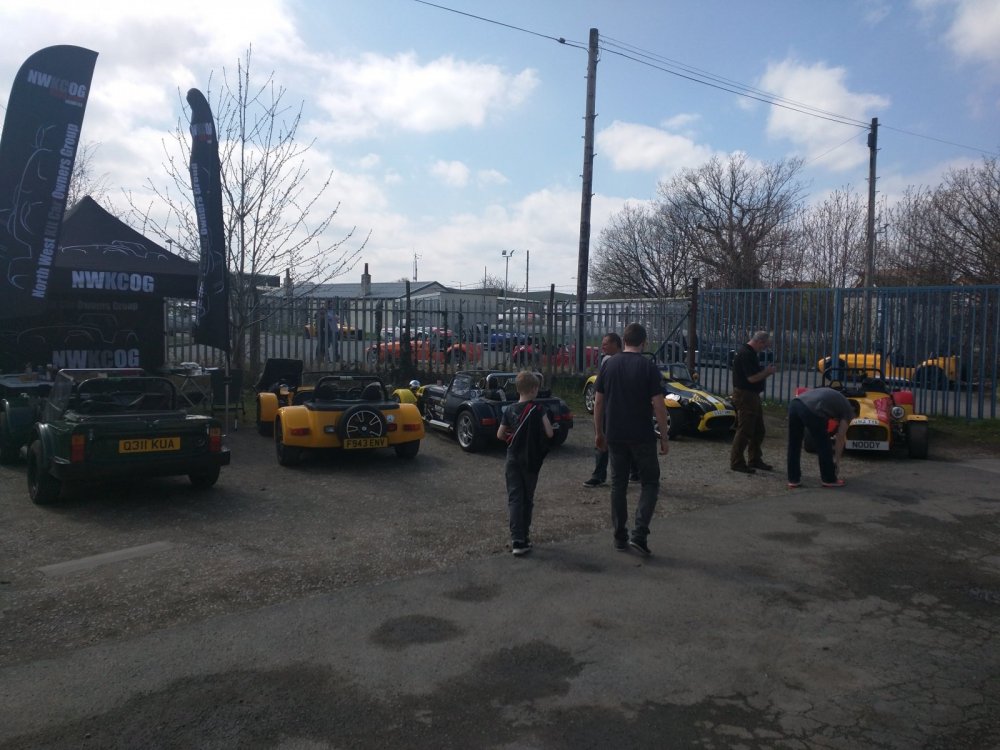 Eventually it was my go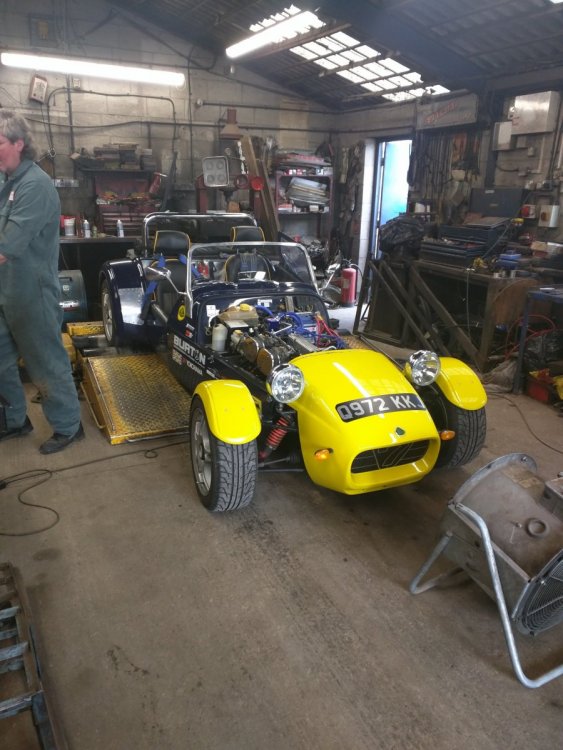 Now being vertically challenged next to our rolling road supremo for the day Ade, meant I had to work the pedals in my own car. As he couldn't fit in !
Result ?
Well all road vary, but those that had done it before got the results they expected, so I'm happy to think the 
100BHP at the wheels ( 118BHP at flywheel ) is reasonably accurate.
And I'm happy with that, specially given some of the other results on the day.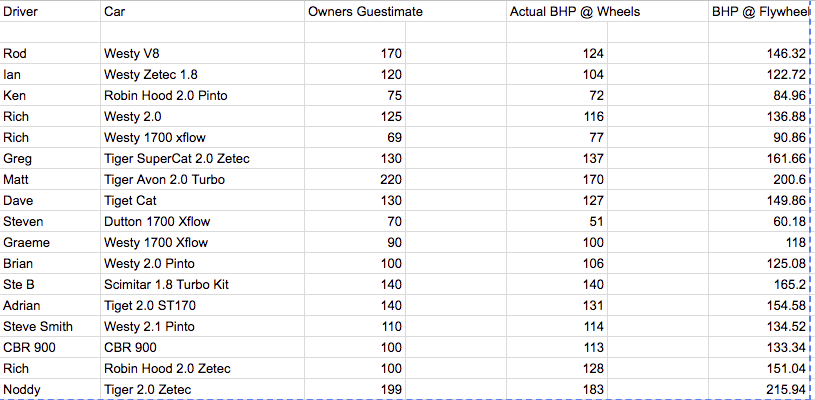 But all in all a great day, great company, and good to know there is a small one man garage that knows kits and carbs locally !