Quick, it's not raining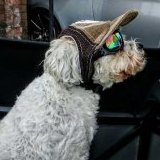 Westy has been sat a couple of weeks due to work commitments, so as the rain had stopped, I whipped the cover off, gave it a quick clean and decided to go and fill it with petrol so it's ready for impromptu use. ( I normally refill after each run, but was getting late last time we were out )
Let's start her up, oh dear, this is harder than usual, feels like it's not getting enough air, and too much fuel, then I remember I have a waterproof cover over my carbs, so take that off and it fires right up.
Off to Tesco, and do the slow pump shuffle, I really need to whip the boot box out, as it feels as though there is about 2 miles of convoluted pipe leading to the tank, slowly fill with the nozzle pointing upwards seems the best.
Might as well have a run out now, got to love a wintery blast.
Really need to fit my indicator reminder beeper, I do have a habit of forgetting to cancel them.
Otherwise, a really.nice little run out.