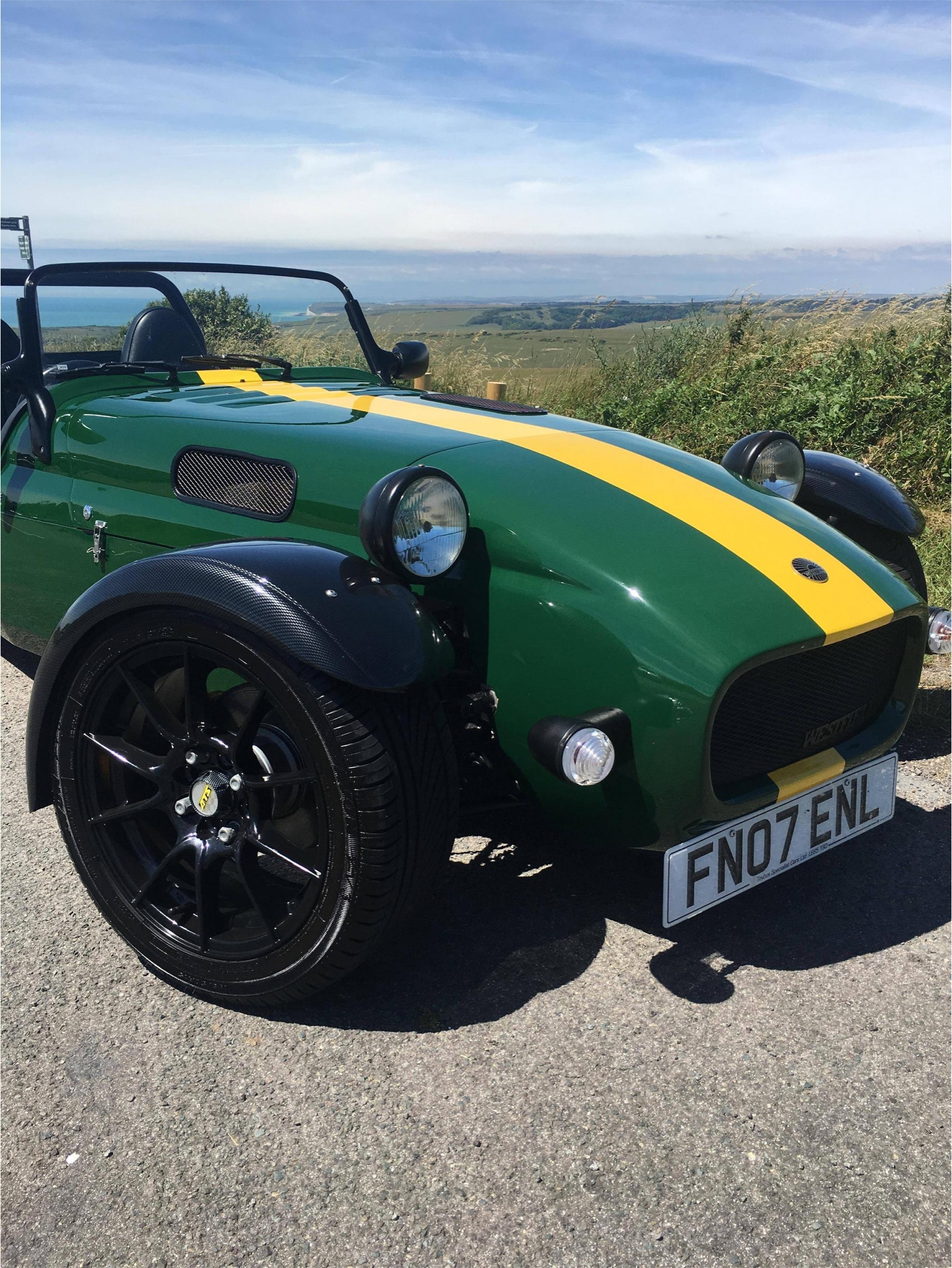 Content Count

66

Joined

Last visited
Community Reputation
15
In Build
About MattV
Rank

Pedestrian


Birthday

19/01/1978
Profile Information
Car Details

BRG SEiW 1.8 Zetec on Jenveys

My Location
Thanks @Nic (NICO) - Shropshire and Mid-Wales AO - Order has gone in and I have acceptance email from HiSpec. We'll see what happens!

Thanks @hammie - I had seen that earlier. However, given the cost of new ones from HiSpec (£100 each at the moment), and the fact that the crack was so hard to see on my current one I'm a little reluctant to purchase used for something so safety critical.

Thanks for the help guys, really appreciated. I have bitten the bullet and ordered a new pair from HiSpec. It's been an expensive month, but car will now have en entirely new front end! Curious as to the cause of the crack on the current unit though - it's done around 12k miles and I don't believe the car has been on track.

Hmmm. Thanks for the feedback guys. They did say that's what they would do - fill the hole, mill flat and then re-drill. Do we think this is goosed then? Where would be the best place to get replacements? Westfield want £400 for a pair which seems pretty steep. Anyone have any feedback on these: https://www.hispecmotorsport.co.uk/uprights.html

Quick update - took the cracked upright to a local engineering firm (R A B Engineering, Bourne) and they've done a great job of welding the crack. All fixed for £35. Can't fault them.

http://www.27bslash6.com/p2p2.html

I've really enjoyed B is for Build. Recent project is a 240z with an M5 engine:

MattV replied to Julie Hall - AO Representative, Peak District AO's topic in The Start Line

Oooh! Wow. I never usually win anything. Thanks to my fellow Lincolnshire members, and @Julie Hall - AO Representative, Peak District AO for arranging the meets which in large part have contributed to the mileage. Can't wait to get back on the road and put more miles on!

MattV replied to Julie Hall - AO Representative, Peak District AO's topic in The Start Line

Thanks for the reminder @Julie Hall - AO Representative, Peak District AO - just submitted my entry

Thanks All. Very helpful as usual!

Thanks @stephenh - that was my thought too. Would love to see a picture of how to mount it though - at present with the damper assembly installed the bottom wishbone is being pushed down quite a way. I think I read somewhere that the extension for the shock is needed if you run standard shocks, however I now have rear shocks on the front which I believe are longer.

Hi All, started fitting my new wide track kit today and have a couple of questions. With help from @Dave. we managed to get the ball joints off my current upright, but it appears that it has a crack where the calliper bolts on - see picture Do you think this can be repaired? It's the Westfield aluminium upright and I'm using the standard M16 calliper if that helps. If not repairable, where is the best place to buy new ones? Also, can anyone identify the below part? It arrived with my wide track kit from WF but as they've supplied me with 4 x rear shocks (which I understand are longer), do I need to fit it? if so, can someone post a picture of how it fits? thanks Mat

Here's the eBay listing for the carbon v8 one. It's ended now but doesn't look like it sold https://rover.ebay.com/rover/0/0/0?mpre=https%3A%2F%2Fwww.ebay.co.uk%2Fulk%2Fitm%2F273499444891

It must be about a month or so now! Frustrating looking out at all the nice days we've had recently and not being able to join in!

Hi @si_salisbury - I usually try to make these runs where possible, they're great fun. I live in Bourne so would be happy to convoy up with you. Usually meet up with @AndrewBClarke somewhere along the way too. Unfortunately I'm off the road at the moment - Wish the Westfield parts dept would hurry up with my order - still waiting for my shiny new wide track kit and dampers to arrive!