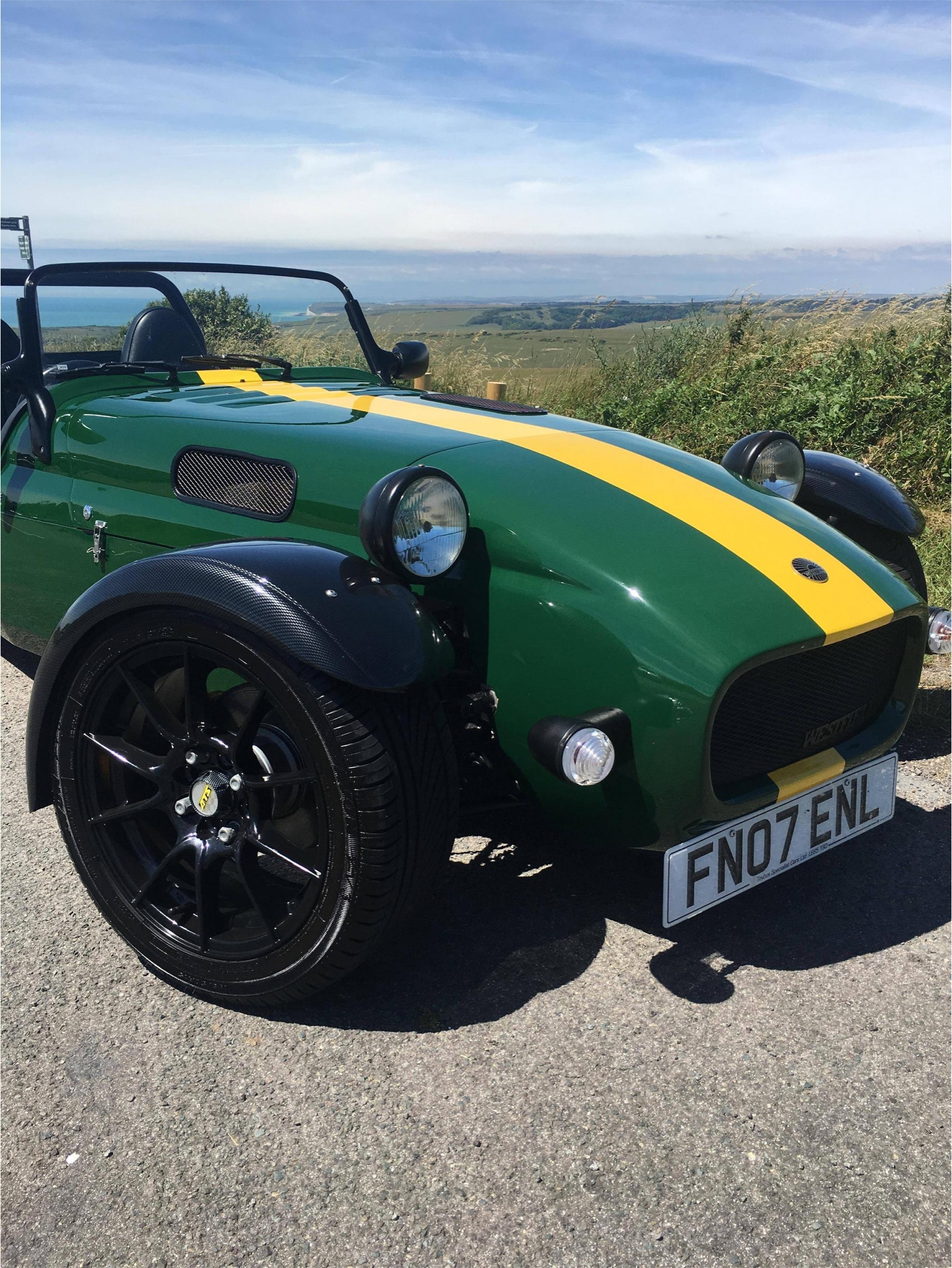 Content Count

82

Joined

Last visited
Community Reputation
23
In Build
About MattV
Rank

Pedestrian


Birthday

19/01/1978
Profile Information
Car Details

BRG SEiW 1.8 Zetec on Jenveys

My Location
It's Race Retro at Stoneleigh this weekend - anyone going? Never been before, but from a quick search on here a few members have been in previous years. Any tips etc? Looking to go on the Sunday, heading from Lincs if anyone fancies coming?

Count me in @Julie Hall - AO Representative, Peak District AO, will also be bringing Paula for the first time!

Thanks @keirik, that sounds like an excellent plan

If you don't ask, you don't get! All shops I spoke to would be willing to give some level of discount if we both booked.

Hi @IanK (Bagpuss), Yes, spoke to Siltech. Myself and @AndrewBClarke have been discussing getting setup work done, and maybe we could squeeze a discount out of somewhere if we both booked at the same time. This is what lead to the question above, as everyone quotes a different, and I'm sure very valid selling point i.e shock dyno in the case of Procomp. Spoken to Siltech, NMS, Procomp and place local to me. All around the same price point

Thanks for all of the info guys, very helpful indeed. To throw a cat amongst the proverbial pidgeons then - Am I best to spend the thick end of £250 - £300 on a professional setup with a westfield specialist, or for a road going car am I better off just taking @AdamR's very helpful settings to somewhere with the relevant kit and asking them to implement them and then put the savings towards a new set of tyres? From there, the setup can be refined as I go as per Thusty and others posts?

Thanks for the swift replies everyone, sounds like using my local place to do initial set up is fine and then refine once done. @AdamR - currently using some Avon ditchfinder things (ZVS i think). They're nearly shot so will be being replaced - R1R's seem to be the current choice? A baseline set up would be great, thank you.

Hi All, After changing my suspension I think a full geo set-up is probably a good idea. I've called a few places, including usual suspects and seem to have had different answers from each. For example, a number of companies claim that the laser alignment machines are no good, and they get better results with "a bit of string". Some claim to do bits that others do not offer, e.g shock dyno, whilst another says that they start by looking at my chassis, finding a centre point and then working outwards to correct for intollerance in the original build. In addition to this, how important is specialist Westfield knowledge - I'm lucky to live in an area with plenty of motorsport pedigree (BRM were based here, amongst others) and there are a number of race teams based here. One I spoke to currently race Aston Martin Vantages in the GT4 championship, although the guy running the place claims to have raced Westfields previously. Only having to drive a mile down the road would obviously be preferrable, but would this be a waste of time? I won't name any of the companies at this stage, but what are the essential elements of "set-up" I should be looking for, and is the rest just snake oil? For reference, my car is a 1.8 zetec SEiW, with front & rear ARB's and now wide track & protech shocks. Road usage.

Hi @hammie - yes, backed the nut off a fraction after. Just alarmed at how much force it took to put on in the first place. It doesn't feel "gritty" or anything so I guess it will be ok?

Hi All, fitted new uprights to the front of my car and tried to transfer my hubs from previous set-up. Offside hub came off easily and slid over the new stub axle right up to the hilt with no problem. However, in order to get the nearside hub on I could only just push it far enough onto the axle to just get the castellated nut started. Had to use a wrench with breaker bar to tighten the hub nut in order to get the hub in the right place. Hub now positioned correctly as the disc and calliper all seem to line up. Hub/disc assembly also rotates, although not as easily as the other side. Have I damaged something doing this? Couldn't think of any other way to get the hub onto the axle. Thanks Mat

Thanks All. I have a 10mm spacer added between the chassis bracket and headlamp support. Ill finish adding the drop links and then see how it all looks before I book it into Northampton MotorSport for set up.

Thanks @Dave Eastwood (Gadgetman) - Club Secretary - I purchased this replacement ARB from Terry Everall and am told it's the correct one for my wide track kit. The chassis mounts were made for me by Luke at Playskool. Does it look correct in the above picture?

Hi All, managed to get some time in to start fitting my wide track kit (finally!). Not sure on the location of the ARB brackets - on my narrow kit, the lower bracket is on the front of the lower shock mount, but with the new ARB it looks like this would necessitate the bracket on the ARB would be too far forwards. Should the bottom bracket be located at the back of the shock mount? Also, it looks like my upper wishbone will contact the bracket which holds the headlight as the suspension moves through its travel. Any pictures of your set ups greatly appreciated - both ARB mountings and headlight bracket mounting.