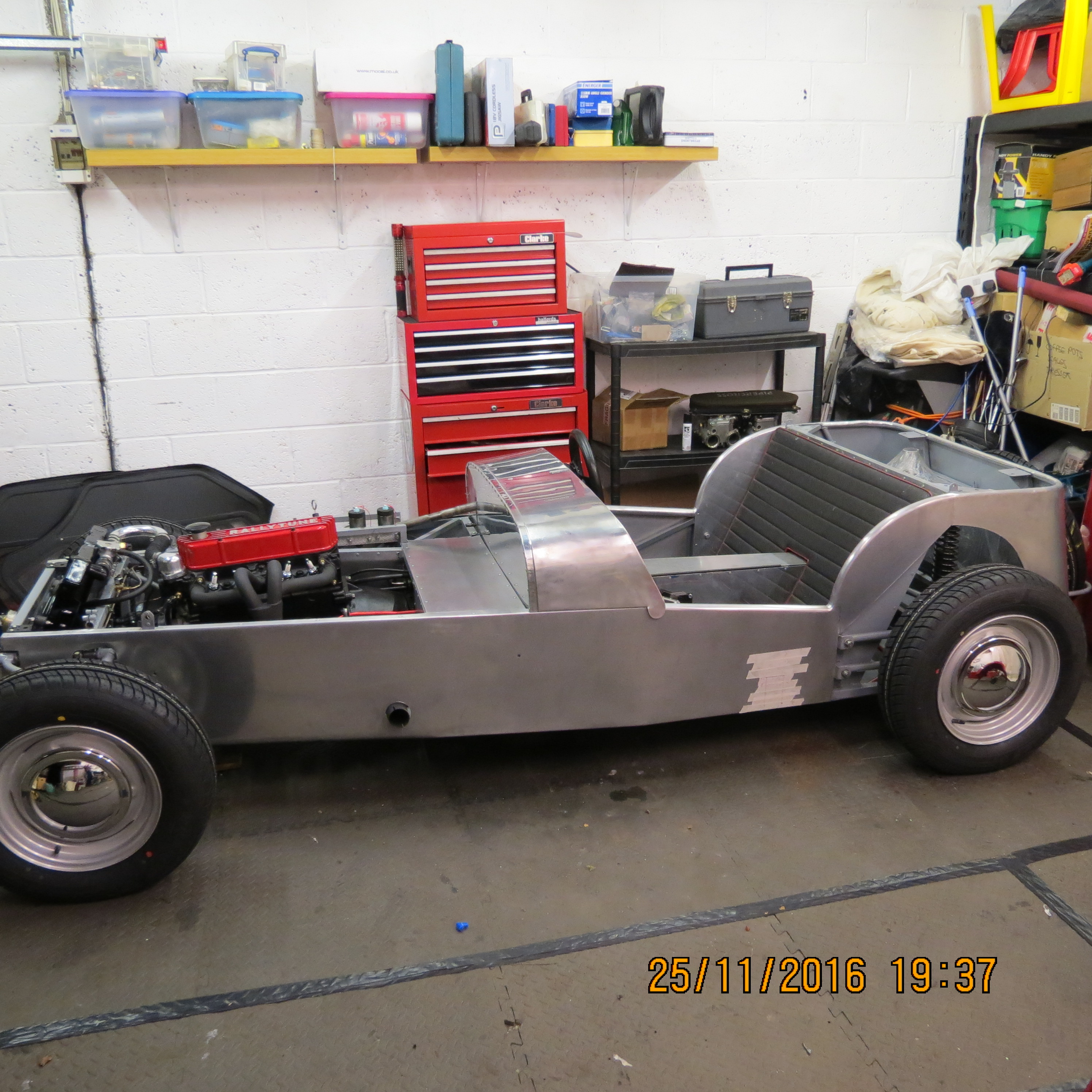 Content count

432

Joined

Last visited

Days Won

4
Community Reputation
230
Very Good
About garytipping
Rank

Gary Tipping


Birthday

14/04/1949
Profile Information
Car Details

Ali bodied pre-lit. chassis 35 of 132.


My Location
garytipping replied to SpikeB's topic in Tech Talk

Looking great! When I applied for IVA most of the centres were quoting a 4 week wait. Good luck. Gary

I could keep it as a surprise, but it's probably no surprise it's going to be British Racing Green. I'm looking for a dark one. cheers and thanks for all the comments. Gary

Registration documents posted to DVLA, now the long wait. A noisey front wheel bearing to cure. I think there's some distortion in the Triumph Spitfire cast hub, luckily they're easy to get hold of. Need to remove the GRP panels and get them over to @Marto303 for painting.

Cheers @Kevin (Mr T) - Essex AO, thanks for thinking of me, I do have all the bits now, just not fitted yet. Regards Gary

Thanks Jeff, just what I need, an excuse to buy another car mag. thanks for the tips, I'll get on it tomorrow. Cheers Gary

Thanks Stephen, Thanks for your comments. You're build gave me a lot of encouragement along the way. Unfortunately I didn't have a donor, the engine is a crossflow on a Ford gearbox, so could have come from an Escort, Cortina, Capri. I guess not much chance of an early Ford V5 these days at any sort of affordable price!

Trying to work out a way to avoid a Q plate. Any thoughts welcome.

Thanks for all your good wishes, it worked, we have a pass! What a relief! Thanks to everyone who has contributed with parts, advice and encouragement. Special thanks to Chris, @CL290005, not only for the help, but also the support and trailering my car to the test station. The examiner at Leighton Buzzard was thorough, but fair, and let us fix a few small issues as we went along. First up we had to add some cable ties to the HT leads as a couple had more than 300mm between fixings. One headlight didn't function properly as some idiot (me) had the wires to the bulb the wrong way round. A real bit of good fortune followed. In our haste with the headlamp, it wasn't located properly, and fell out when the examiner was driving it. It didn't break and was soon back in. Next we had to reposition the front indicators to give the correct angle of view from the opposite side of the car, again soon rectified. All in all a positive experience. Now to get registration sorted and strip it down to paint the GRP bits, fix a noisy front wheel bearing and fit the roll bar. Need to make a decision on a screen, either fit the full screen, or go Brooklands aero screens, not sure at the moment. Now to sit in a darkened room for a bit ( and contemplate the list of 'after IVA' jobs Myra has kindly compiled for me). More info soon, and hopefully be out and about in it while the weather lasts. Cheers Gary

Cheers Kevin, not sure I'll get much sleep tonight! The car's on the trailer ready to go bright and early. I'll let you know the result. Gary

garytipping replied to Robin (Red Spider) - Yorkshire AO's topic in The Start Line

Good stuff, I'll be following your build. Gary

Thanks all, It wouldn't be where it is now without the help I've had from @CL290005!

Thanks Gary, Gave it a short trip up the road tonight, found the speedo is reading twice what it should! I know what my first job is tomorrow. Thanks to @CL290005. Chris dived headfirst in to the foot well to change the dip switches on the speedo. Thought I might upset the neighbours at 10:45 if I tried it out.

Fitted some new black fabric to the backs of the seats, then fixed them into the car. IVA booked for next Thursday, already getting nervous!

Don't give up on it Geoff, what's the problem?