So the time had come for my first trip to Anglesey, It was going to be either brilliant weather or freezing so earlier in the year asked a few fellow competitors if they would like to share a cottage. In the end it was just myself with wife Michelle and baby Olivia with @Howard (the champion) Gaskin and his son Alex.
we arrived at the cottage late afternoon and eptied all the thigs you end up carting around when travelling with a wife baby and dog and i headed up to the track. I was plesantly suprised that i was able to sign on and get scruiteneered so less of a rush on saturday morning.Howard and Alex arrived and we settled down for some food and a good night in a warm comfy bed.
Saturday arrived and i was very nervous, like it was my first event. I cycled round the national course with @MarkBishop and boy is it steep up to rocket. first practice came and i managed to get round ok 3 seconds off the target but felt more time to find and was happy that i would be able to get some good points. P2 and T1 were terrible both spining at rocket and ending up cutting the grass a little on one occation. T2,3,4,5 it all started to come together but just not having much experience of the track held me back and finished the day 4th in class but with over 96 points so still on track to keep my above 95 avarage i had set myself at the start of the season.
Sunday arrived and after a good night sleep and a couple of pints with the others i was much calmer and felt like my head was back in the game. again i cycled round with Mark and this was really going to be a test of how fast i can go with the long back straight from chaple to rocket, likley to be the fastest i have ever been in the car. P1 and P2 were quite straight forward but with the very windy conditions no records were to be broken. i was 10 seconds away from the target time after the practices. the timed runs and i spun out of the first corner and apparently from the onlookers was alot closer to backing into the barrier than i thought, i anger drove the rest of the lap and suddenly realised how much i could push round chapel and up to rocket.
The last run of the day and i felt like i was on it unfortunatly i arrived at rocket to red flags. Mark had out breaked himself into peel and gone straight on into the tyre wall but was ok and the car looked to be ok once back in the pits bar a little amount of fiberglass repair required on the nose. I headed straight to the startline for a re-run and managed to push in to the second car to start again after the red flag. i pull off the line 1st 2nd round the first corner 5th doh. luckily the torque pulled me along and although a little slower no where nere the amount of sideways action it had been all day. I pushed on to the finish and no time was displayed it had been dodgy all afternoon and didnt think i was going any faster so just parked the car on the trailer.
As i was straping the car down fellow competitor Leon Franks came up and said well done mate good day. i said i didnt think i had gone any faster. yep 99.89 and beat his previous longton record.
so new longton clas record, first in class and also fastest novice on the day something i had been aiming for all season.
the only run i recorded all weekend 
so the end of my first full season and what a season it has been. if you have never tried to sprint or hillclimb i would 100% say give it a go as @Chris King - Webmaster and Joint North East AO said to me earlier in the year at Blyton you cannot prepare yourself for the rush of putting your visor down and going up against the clock.
see you all next season
Simon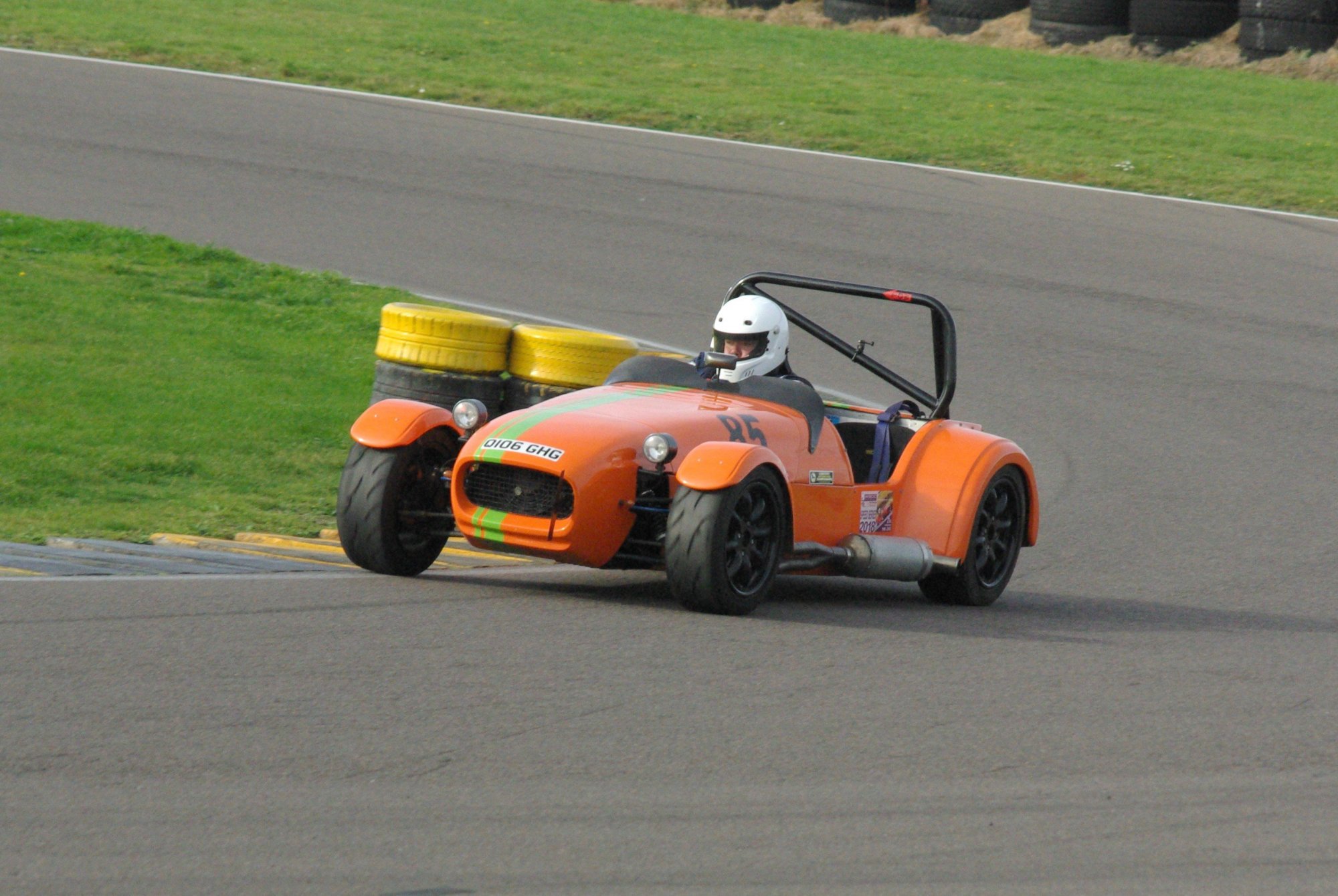 4