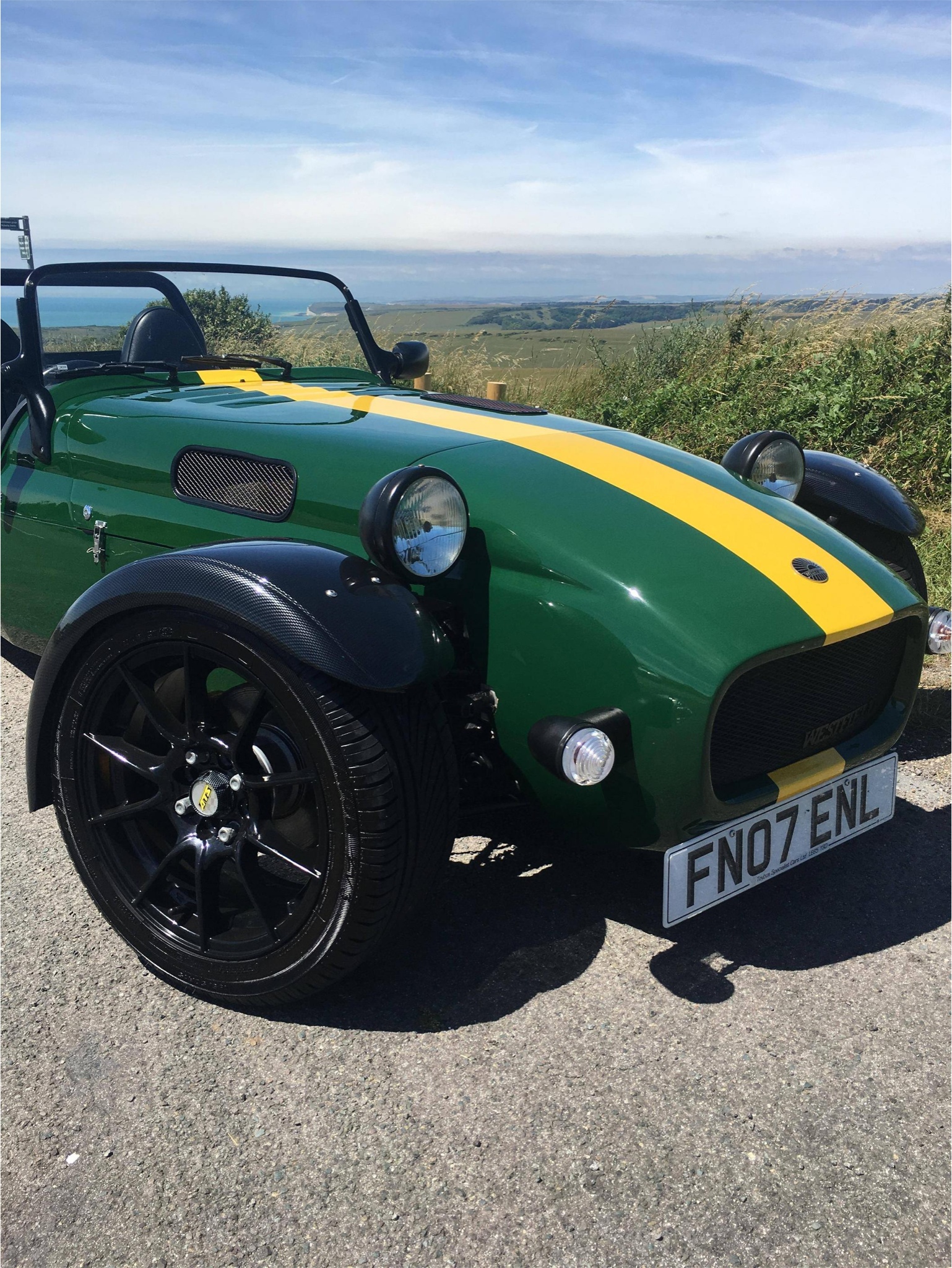 Content count

18

Joined

Last visited
Community Reputation
6
In Build
About MattV
Rank

Pedestrian


Birthday

19/01/1978
Profile Information
Car Details

BRG SEiW 1.8 Zetec on Jenveys

My Location
Great to meet you all today, thanks for the run out! @AndrewBClarke hope you made it home ok. Apologies the route back was a bit rubbish. In my defence, it looked pretty wiggly on the map!!

That's the brand - Parkside. Have used a couple of their power tools before and seem to last ok if treated well.

Popped into my local LIDL for lunch today and they seem to have loads of tools and workshop equipment on sale: compressors, air tools, grinders, pillar drills plus the usual screwdrivers and spanners etc. Never used their stuff so can't vouch for quality, but all looked to be good value. Mat

Hi Simon, Welcome! I'm in Bourne, so not too far away from you I imagine. Would be good to meet up when you get sorted.

Saw the following on FB so not sure how valid it might be, but the link got the .gov site works and suggests it might be valid. Some intersting changes e.g fitting directional tyres the wrong way round will no longer be a fail? Also note that changing headlamp bulbs to HID will be a fail Text reproduced from FB: Major changes to the MOT test on 20th of May 2018 Some of you may have already heard that there are big changes coming to the MOT test this May. Here are just a few of the biggest changes that are most likely to affect you. Please take these with a pinch of salt as nothing will be finalised until the end of April and will probably still be subject to change after that date. Remember it will take your MOT tester time to get up to speed with these too! So... Advisories are being replaced with minor fails. These are all pre written & approved by DVSA. You will still get a pass but they will be noted on your test certificate. Manual advisories are still being worked out but may disappear completely. Those of you who have changed your standard headlight bulbs for HID's will now get a major fail even if the aim is correct. It has always been an offence to fit HID bulbs to halogen headlamps so the MOT is now in line with that. Reverse lights are now part of the MOT for any car registered from 1st September 2009 (59 plate onwards). Daytime running lamps (DRL's) & front fog lamps must work on vehicles registered from March 2018 (18 plate onwards). Engine Management Light is now a major fail. It must come on with the ignition and then turn off when the engine is started. Brake pad warning lights are a major fail Handbrake with excessive travel is now a major fail. Before it would only a fail if there was no reserve travel. Contaminated (dirty) brake fluid is a major fail. Not sure how that will work as the MOT tester isn't allowed to remove the fluid cap. Oil leaks (engine, gearbox etc.) can be a major failure if they are deemed large enough. It seems they have removed the failure for tyres not being fitted according to sidewall instructions. Inner/outer or rotation incorrect. Any modifications/removal to emissions related devices, this includes DPF'S and EGR's is now a major fail. Where a DPF canister has clearly been cut open and re-welded, it will now fail. A vehicle fitted with a DPF that emits any kind of visible smoke during the metered test will now fail Emissions limits for diesels registered on or after 1st of January 2014 have been reduced. All diesels will now need to pass the limit that was set by the manufacturer when the car was new. This can be found on the VIN plate. For example the current limit for your diesel car may be 1.50. That could change to as low as 0.30 with the new rules. These are just some of the bigger changes to the MOT test the average motorist is likely to be affected by. There are dozens, perhaps even over 100 changes to the actual MOT test and to the way testers record tests on the MOT computer. Please remember these are all subject to change in the coming months and remember spare a thought for your MOT tester before you say... "Well it passed like that last year!" Source - https://www.gov.uk/government/publications/mot-special-notice-01-18-inspection-manual-and-in-service-emission-data

MattV replied to Nick Mace's topic in Tech Talk

You do have to wonder how they discovered this effect..... "I wonder what would happen if I rub this dynamite stick all over my old chap....."

Not sure if this is the correct place to post this, if not please move. Apparently HPI consider Westfields to be a future classic. Interesting discussion over Here on PistonHeads. Thoughts? Mat

Mods - can this be marked as Sold now? can confirm I'm the new owner! Ta!

Hi All, thought I should update this thread. I can confirm that I'm now the proud new owner of this: http://forum.wscc.co.uk/forum/topic/126756-2007-westfield-seiw-1800-zetec-reduced/ thanks for all of the inputs from everyone, much appreciated and I look forwards to seeing some of you at the various meets and shows. Mods - can you mark the original for sale ad as sold - not sure if the seller still frequents the forum. Mat

Quick update - no coolant loss overnight which means I managed to cure the drip. Result # 1. Tried to massage the lower pipe to get rid of any air and after 5 mins no change, so took the car for a drive. It's so cold that it took ages to get anywhere near warm, with the gauge hovering around 50 degrees or so. Letting it sit idling on the driveway it eventually got to 90. Tried 'burping' more air out with no joy, so I guess all is ok. Think i'll make sure I carry some water with me for the next few journeys though. Thanks for all your help everyone!

I tried that Ian and couldn't get the damn thing off. With time against me decided to can the fluid change for another day and tighten it all back up and just top it off. A job for another day! concerned it doesn't have enough coolant in now though

Hi all, picked up my "new" westy at the weekend and drove it 200 miles home with no problems. Noticed a sight coolant drip from the bottom hose when I got back and the expansion tank was a bit murky and virtually empty. In my wisdom I thought this would be a good time to refresh the coolant. However, can't get the bottom hose off to drain all the old stuff out (did get maybe a litre out though). Filled the expansion tank which only took a litre. Ran the engine to get it warm and open the thermostat but not sure what the problem is now!! The top hose got hot enough I could cook on it, but the bottom hose which I assume comes from the water pump still felt empty. See pic attached in case I have the labels wrong. Temp gauge in the car said 50 degrees. Do I need to leave it running longer? Do I have an airlock somewhere? converned that the gauge won't show the correct temp if it isn't getting any water and don't want to melt my engine! thanks

Thanks for the replies Gents, all useful info. I've arranged to go and have a look at John's red car, does look great in the pictures. The caged thing wasn't so much about safety, I just quite like the way they look! I'll keep scouring the classifieds, and hopefully see some of you at the various shows!